WATCH: We Surprised These Charities With Some HUGE Cheques
13 April 2017, 00:20 | Updated: 27 June 2017, 12:25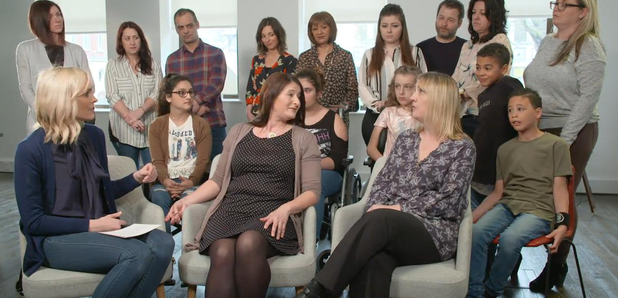 Jenni Falconer and Sian Welby reward some fantastic projects in these heartwarming videos.
Last year, we asked you to support Heart's very own charity, Global's Make Some Noise – and what a year it was!
You really helped us make some noise for brilliant small charities across the UK, and because of you, Global's Make Some Noise has been able to give out a whopping £2,208,700 in grants to support their amazing work.
Thanks to you, youngsters and their families living with illness, disability or lack of opportunity right across the UK will be able to receive life-changing support and access vital services, that otherwise simply might not be available.
As well as on Heart, listeners to Global's radio stations across the country took part – Capital, LBC, Classic FM, Smooth, Radio X, Capital Xtra and Gold.
It's because of your phenomenal support, that we raised even more money than we ever could have hoped for, which meant we had a few surprises in store for the charities when we went to deliver the news!
In the video below, Heart's Jenni Falconer has a trick up her sleeve for the AT-Society, which helps families afflicted with the rare neurodegenerative disease Ataxia-Telangiectasia...
And in this next heartwarming story, Heart's Sian Welby presents a very welcome surprise to youth arts centre Community Focus, truly making their dreams a reality.
So, from all of us here at Heart, Global's Make Some Noise and all the charities you've helped support – THANK YOU – you really have given a voice to small projects and helped make a difference.