Jigsaw4U helps over 4,000 young people in South West London every year
14 December 2018, 06:27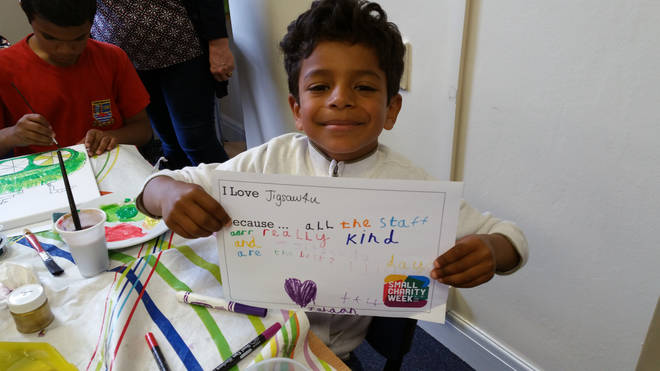 Jigsaw4U is one of the small charities supported by Global's Make Some Noise
Jigsaw4U helps over 4,000 children, young people and their families experiencing significant social and emotional difficulties in South West London, every year.
The charity focuses on a wide range of issues including bereavement, missing young people, domestic abuse, and young victims of crime.
Through mentoring, together with one-to-one support and therapeutic group work, Jigsaw4uU helps children and young people to 'put the pieces back together'.
The charity's work has changed the lives of young people across the region, including a 12-year-old boy whose dad had an untreatable brain tumour.
The boy, who has autism, was struggling in school and at home and he was expressing anger towards others – due to his dad's condition.
During a series of weekly sessions, he was able to understand his dad's illness and found ways of expressing his feelings – the support really helped him in the latter stages of his dad's life.
Global's Make Some Noise will fund Jigsaw4U's 'Pre and Post-Bereavement Support' project, which aims to support 300 young people and families affected by cancer, a life-limiting illness or bereavement.
To find out more about Jigsaw4u, visit the charity's website here.