Are These The Loudest Celebs? These Stars Have Some Serious Decibels!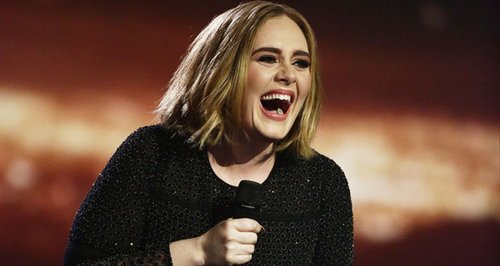 If you've got a set of pipes on you, why not use them? These are the celebrities who say it loudest - who's decibels are out of this world!
We take a look at the celebrities who say it loudest and their noisiest moments!
Serena Wiliams' Grunting
The 22 Grand Slams tennis champion could take on anyone in the court. That's if you're not distracted by her grunts and screeches when she hits the ball... But then again, Maria Sharapova can give Serena a run for her money!
Adele's Cackle
She may be a global superstar but this down-to-earth mother of one has one hell of a cackle. It's loud, bulshy and infectious. When you hear it, you just can't help but join in! (Warning: Adele does say a naughty word at the end of this video...)
Dom Joly And The Giant Phone
Trigger Happy TV was the funniest prank show on TV and nothing was funnier than the giant phone sketch. Dom Joly would walk past unsuspecting bystanders with a giant mobile phone and he'd shout in to it. Okay, so when we describe it, it doesn't sound that funny but watch the video above for some mega loud lols.
Dick And Dom Playing Bogies
This was a sketch in Dick and Dom in Da Bungalow where the two cheeky presenters would inappropriately shout 'bogies' in quiet, public places, getting louder and louder each time. The games was so simple, yet hilariously effective. We adults would try and not laugh at this, but come on, 'fess up: who tried to play it with their kids?
Spice Girls At The Brit Awards
These girls - now women - were the Queens of loud. You knew whenever they had entered a room because the crowds could not keep quiet! From their loud outfits to their whacky, go get 'em attitude, the Spice Girls absolutely owned the Brit Award in 1997. Relive the moment here!