Watch: Peek Inside The Dutch Retirement Home Where True Magic Happens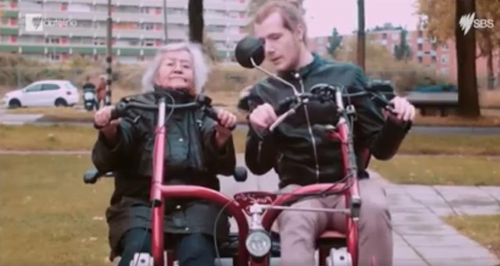 Get ready to have all your ideas about retirement overturned in the most amazing and unpredictable way!
Let's be honest here, when you're asked to imagine an old people's home, the first thing that springs to mind probably isn't OAP's and young people living together in harmony...(after all, they're called old people's homes).
However, at Humanitas home in the Netherlands that's exactly what they're trying to change.
The service offers young people free accommodation if they spend just 30 hours a month socialising with older residents.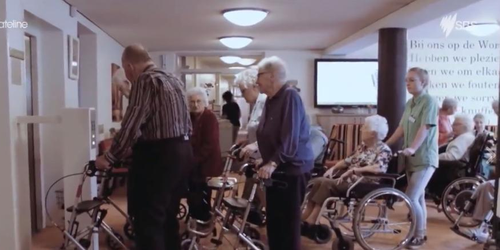 Gea Sijpkes, CEO of Humanitas Deventer says that they concept grew out of the struggle of being faced with tight budgets, meaning they had to find a solution that would work for everyone!
The program is beneficial both to students like Jordi Prink, who lives in the accommodation free of charge and to the older residents who get to interact with the younger people.
"You pass by and they whistle or wink at you" laughs Jordi, "or they give you a little slap on the behind"
Gea points out that the conversations aren't just about sickness and old age, but also about youth and parties and girlfriends.
Whilst student Jurrien adds that "it's a nice feeling to help them find their last moments of happiness."
The footage has been watched over 1.5 million times and all the comments are overwhelmingly positive.
Facebook user Gregg Woodhouse says: "What an amazing idea! There isn't a person in the world that wouldn't benefit from being involved in a program like this."
We have to admit...we totally agree!