Heart Reveals The Top 10 Tracks To Beat The Winter Blues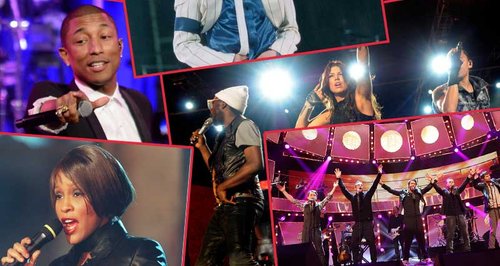 We all know that the colder weather can make us feel a bit gloomy. The lack of sunlight means we get up in the dark and leave work in the pitch black! But we've found some fail safe ways to keep your chin up!
Drum roll please!
Yes, it's official, one of the best ways to get rid of the seasonal blues is...to listen to happy music!
The upbeat tunes give us that positive we need when the weather gets a little nippier.
So without further ado, here's the full round down of the Top 10:
10. Daft Punk – Get Lucky (19%)
9. Take That – Shine (19%)
8. Justin Timberlake – CAN'T STOP THE FEELING! (19%)
7. Taylor Swift – Shake It Off (19%)
6. Maroon 5 – Moves Like Jagger (20%)
5. Michael Jackson – Beat It (21%)
4. Black Eyed Peas – I Gotta Feeling (24%)
3. Whitney Houston – I Wanna Dance with Somebody (25%)
2. Mark Ronson – Uptown Funk ft. Bruno Mars (29%)
1. Pharrell Williams – Happy (33%)
Pharrell's huge hit 'Happy' topped the list of 18 songs provided and cognitive neuroscientist Dr. Catherine Loveday explained why the song just gives us all that instant lift.
"When people listen to music they enjoy, it can boost levels of feel-good brain chemicals including serotonin, dopamine, endorphins and oxytocin.
With a song like 'Happy', science tells us there are a set of harmonic changes and melodic sequences that are particularly likely to provoke emotion."
Ta da! It's those happy harmonic changes that bring the smiles back to our faces. Thank you Pharrell!
Heart presenter Mark Wright said:
"It always feels like winter is officially on the way the moment the clocks change but when the days get shorter, it's an excuse to get the party started earlier and get the tunes turned up!
There are some songs that are, quite simply, guaranteed floor-fillers, and for me Black Eyed Peas' 'I Gotta Feeling' and Daft Punk's 'Get Lucky' are two absolute classics.
They're the ultimate party-starters. I play them a lot on Heart and they're my go-to feel-good fix."
We couldn't agree more Mark!