Get To Know Zoe Hardman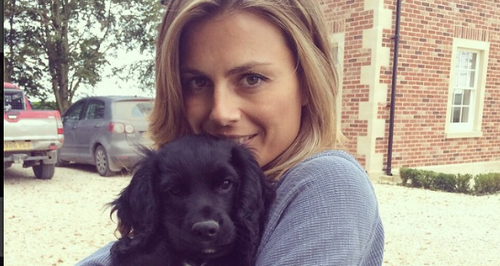 Join Zoe Hardman on Heart!
Zoe Hardman turns up the feel good for you on Heart.
Get to know a little more about Zoe:
What are your three handbag essentials?
My Mac Lipgloss in Pink Lemonade, a photo of my parents and perfume, I'm loving Marc Jacobs 'Daisy' right now.
Have you ever had any embarrassing bloopers whilst presenting?
Oh god loads! One in particular was when I was filming a live show on location in Leeds and I managed to fall off a curb and trip at the same time. The end result was me on the pavement in a crumpled heap with loads of onlookers laughing at me. It was actually really funny.
If you could go back and live in any musical era, i.e 1920's swing, 1980's disco or 1990's rave which would it be?
It would have to be the Funk era in the late 60's in America. Image being in New Orleans right in the centre of all of that incredible music. James Brown, big hair and dancing till dawn every night...sign me up!
Who was your teen celebrity crush and do you look back and cringe?
I'm so embarrassed but it was Brian Harvey from East 17! I had posters of him all over my bedroom walls. It was 1992 and I was 10 but I remember thinking he was definitely the guy I was going to marry! I've actually just googled him now and I'm laughing out loud...what's with the Tartan hat Brian?!
What's your biggest rock n roll memory throughout your career? i.e A crazy trip to vegas, schmoozing with the Beckham's etc.
It was covering the Cannes Film Festival in 2009. It's without a doubt the most glamorous, ridiculous and crazy week of the year and that particular year I got to interview Paris Hilton and follow her around for 24 hours. Her level of fame was something I'd never seen before. Paparazzi chased us on motorbikes, we went on a super yacht and then ended up dancing the night away in some club on the port. As the sun came up and I headed back to my hotel I couldn't wait to get back to my normal life and the first thing I did, eat a plate of chips in bed!
What's the worst chat-up line you have ever had whilst clubbing?
"Nice jeans. They'd look much better on my bedroom floor" and no, it didn't work.
Which song brings back memories of your first school disco?
East 17 'Stay Another Day', in 1995 I was totally in love with my school crush Ben Brown. We would always end up kissing on the dance floor to this song. Ahhh I wish I was 14 again!