Which One Of Heart's Happy Hour Songs Describes You?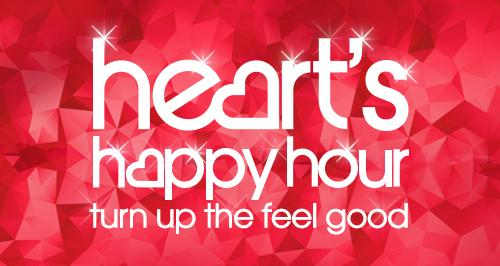 Are you a 'Happy' soul like Pharrell Williams? Or are you a party animal who likes 'Dancing On The Ceiling'? Take our quiz and turn up the feel good with Heart's Happy Hour.
Every day from Monday through to Thursday, Heart will be turning up the feel good with two hours of music to put a massive big smile on your face!
Toby Anstis will have you reaching for the volume from 11am – 12pm before Matt Wilkinson does it all over again from 2pm – 3pm.
So forget what the boss wants you to do… and make sure you're listening to Heart's Happy Hour during your workday. Turn up the feel good! #HeartHappyHour