We Sent Our Presenters Ghost Hunting And The Footage Is Pretty Scary!
31 October 2017, 17:46 | Updated: 31 October 2017, 17:51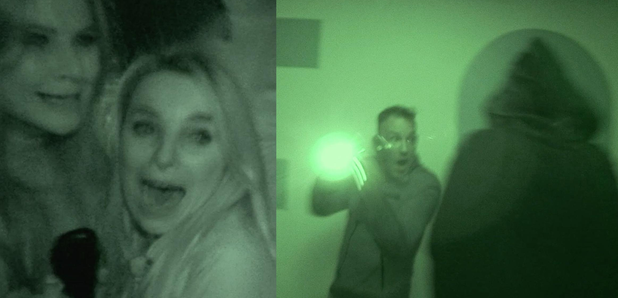 Who you gonna call? Not the Heart team, that's for sure!
In the spirit (see what we did there) of Halloween, we thought it was a great idea to send our presenters down into the dark corridors of Heart HQ with our ghost hunting mediums! Yeah, we're not sure how we got them to sign up for this either.
We may have forgotten to point out that our ghost medium had sensed a victorian clothed figure brushing past them earlier in the evening. Oops.
Watch as Toby, Matt, Sian, Kat, Jamie and Jenni team up to become our very own Ghostbusters of 2017... you won't be disappointed! Just try not to jump too much while watching.
As you can tell, we got them! Did we get you too? Scary voice at the ready... mwah ha ha ha. Happy Halloween from all of us at Heart!
If you liked that, there's even more ghost hunting below as you can watch Sian and Kat's ghost hunting experience in full...