Hear how Jenny and Carol spent their £30,000 after winning Heart's £30k Triple Play
23 April 2018, 12:44 | Updated: 23 April 2018, 13:01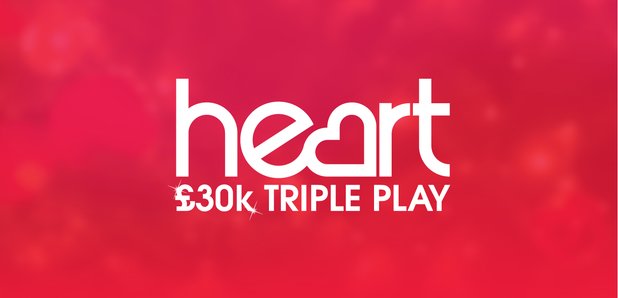 Heart's £30k Triple Play is BACK, with more chances for you to win an incredible £30,000! We caught up with Jenny and Carol, two of the £30k winners from last time, to find out what they've been splashing the cash on.
Jenny Bird was doing a bit of housework when she heard 3 songs from a Heart feel good artist in a row, and promptly found herself on the receiving end of an incredible £30,000.
We caught up with the mother of two, who is still over the moon with her winnings. Speaking of the day the whopping £30,000 made it to her bank account, she said: "I screamed, I just couldn't believe it, I had to show my friends and say 'look it's gone in'!"
Jenny revealed exactly what she's been up to since she won the jackpot, and it seems like she's making every penny count! She told us: [I've booked] weekends away, I've got a Caribbean cruise booked for next year, I've got a new sofa being delivered, I've had my garden done and I've had new floor and carpets in the house...all thanks to you guys!"
And - get this - she's STILL got some left!
"I just keep booking hotels and swanning off...just because I can!" she told happily told Heart.
Jenny is also planning to treat her daughter once she's passed her driving test, explaining: "I'm confident she's gonna do this now, her dads gonna buy her a car and I'm going to pay her insurance.
Hear the moment Jenny won £30,000:
At the time of chatting to Heart, Jenny was with her friend Stacey, who revealed how much the £30k changed her pal's life. "Oh she's been absolutely crazy," Stacey explained. "I don't think it's actually hit to be honest, she's turned into this completely different woman. She just does whatever she wants to do, doesn't take any steps back and just keeps on going!"
"It couldn't have gone to a nicer person to be honest, she's got a heart a gold, me and Jenny have been best friends for a long time and she is the loveliest girl I've ever met."
But does she boast about it? Sometimes! Stacey said: "She might rub it in every now and again!"
(To be honest, we don't blame her one bit.)
Stacey is keen to get in on the winnings too, and told Heart: "I did try after Jenny won, but I wasn't as lucky unfortunately, but I'll try again Monday!"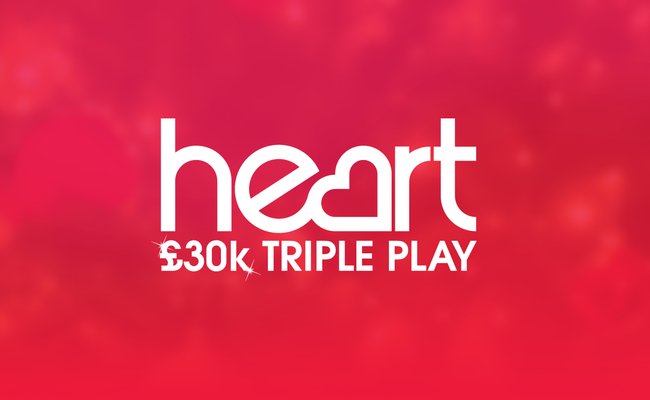 Carol also scooped an incredible £30,000! She works with children with special needs and was taking them home when she heard 3 songs from a Heart feel good artist in a row. Carol couldn't believe it when she got the call back to say that she had won £30,000, and has been doing some heavy spending since!
Speaking to Heart, Carol said: "I booked a family holiday for 8 of us, so we're all off - my three children and their partners, and my partner. And I bought some new bedroom furniture and had some new doors fitted, so the money's been spent fast - it's disappearing. It's fantastic!"
Hear the moment Carol won £30,000:
Carol explained that one of the things that she wanted most was to be able to treat her and the family to a nice trip away. She told Heart: "I definitely wanted to have a family holiday, because its not something that's easy for everybody to afford, so I thought lets do it - it's probably a once in a life time thing, so I've done it! We haven't had a family holiday, all of us, for about 12 years, so its great!"
She added: "Anything is possible - definitely make that call, because if you don't make that call, you'll definitely not win!"
Heart's £30k Triple Play is BACK, with P!nk as the feel good artist you need to listen out for. Listen between 10-4pm weekdays for your chance to win £30,000!