Heart's Feel Good Weekend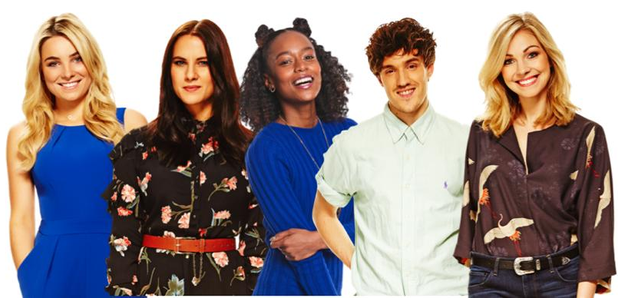 This year we're thrilled to announce some super exciting changes to our presenter line-up here on Heart to keep your weekend feeling good.
First up Sian Welby is joining the Heart team to present the new Heart evening show, 7pm until 10pm Monday to Thursday. Sian has covered various shows on Heart across the past few months and you'll know her from TV roles with ITV, Channel 4 and Channel 5.
Following on from Sian, it's the wonderful Kat Shoob taking us into the evenings from 10pm.
We're also happy to introduce Heart's Feel Good Weekend.
As part of that Annaliese Dayes takes over an all new Non-Stop Club Classics show on Friday and Saturday evenings from 9pm till 1am. Club Classics is getting a cool new makeover for 2017 and from January 20th all the songs will be 'in the mix' and sounding fresher than ever before with Annaliese!
We have a couple of other brilliant new names coming onto the weekend schedule this month, Anna Johnson takes over Sunday mornings 1am-6am and James Stewart will present Sunday evenings 10pm-1am.