This Pie Face Showdown Game Is A Must-Have For Your New Year's Eve Party!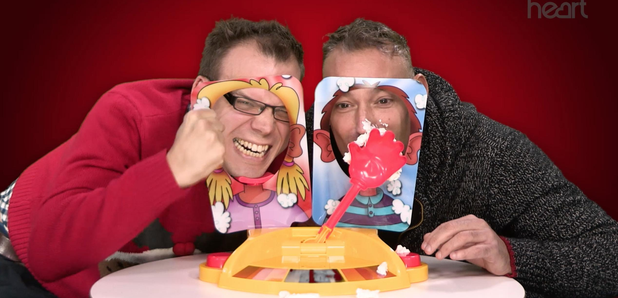 There's now a new version of Pie Face and it's perfect for you and your family this New Year!
Unless you've been living under a rock, you would have seen the hysteria that surrounded the game 'Pie Face' last year. Now there's a new version, and Pie Face Showdown is set to take the internet by storm... just like it's predecessor!
AND WE GOT ONE FOR CHRISTMAS!! (Sorry, we're a tad excited). Here's how we got on...
It was around this time actually in 2015 when our Facebook feeds were full of our friends playing the game if they were lucky enough to get their hands on one. JK obviously got in a lot more practice than Lucy too! Embarrassing...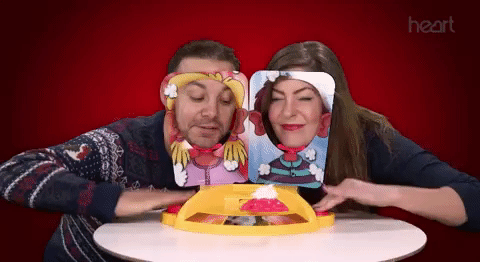 In fact, it was this very video that broke the internet and took the game to household fame!
But we all agree, that if you weren't playing... it was a bit of a nervous wait! Although Toby seemed to enjoy the consequences a bit too much.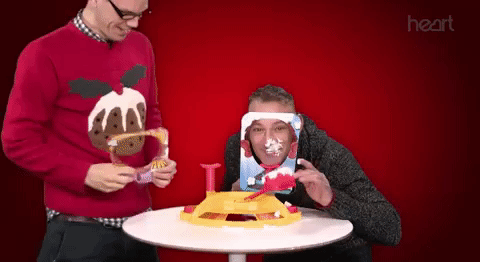 So the makers of the game have come up with a solution, 'Pie Face Showdown'. This time it's more of a competition where two participants go head to head to fight to keep the arm full of cream away from your face.
We'll be playing this in the office now for the rest of the year and Zoe Hardman is still very proud of herself for defeating Mark Wright. We reckon he'll get his revenge soon enough!