Emma Bunton And Ed Sheeran's Duet Of 'Goodbye' Is Too Magical For Words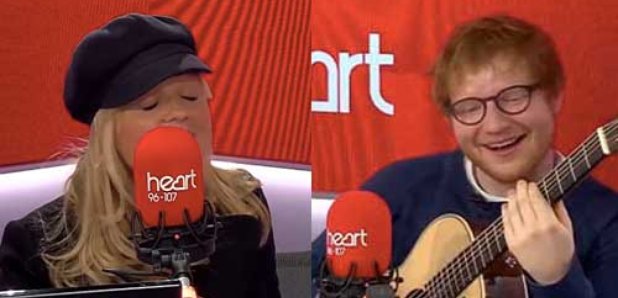 The hottest pop sensation of the moment enjoyed a little sing-a-long with the blonde bombshell...
All our dreams came true at once when our favourite pop crooner picked up his guitar and started strumming in the studio opposite our very own Baby Spice.
The pair sang along to an acoustic version of 'Goodbye' together and the result is beautiful!
Check out the video of the two hit-makers here...
You can hear Ed joining Emma for Celebrate Saturday, from 5pm Saturday 14th January. Don't miss it!