Watch: Baby Spice And Lady Gaga Duetting 2 Become 1 Is EVERYTHING AND MORE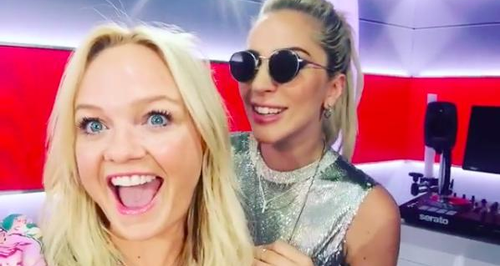 All our dreams have come true!
Heart's very own Emma Bunton and Pop Princess Lady Gaga have officially made our weekends come early with this AMAZING video!
Check out the two blondies cooing along to a very sensual version of the massive Spice Girls hit 2 Become 1... but be warned, it's seriously cheeky!
Lady Gaga, who has just released her brand new single 'Perfect Illusion', joins Heart's very own Emma B for a gorgeous rendition of the famous hit and Ems just couldn't resist sharing it on her Instagram.
We think you make the perfect musical pairing ladies...could a real duet be on the cards soon?
*We're PRAYING it might be!
And whilst you're here, why not treat yourself to watching the Spice Girls original version of the track...because it's EPIC: