Heart Breakfast live from Birmingham: How we celebrated the Commonwealth Games
29 July 2022, 07:36 | Updated: 2 August 2022, 13:41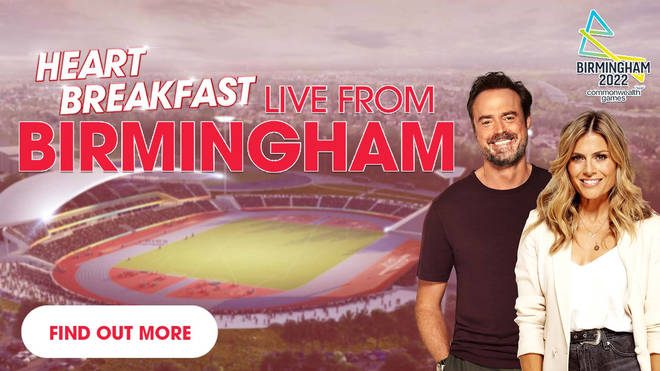 Heart Breakfast's Jamie Theakston and Zoe Hardman were live from Birmingham.
In celebration of the Commonwealth Games kicking off, Jamie Theakston and Zoe Hardman travelled to Birmingham for an extra special live show.
Heart caught up with athletes, including Max Whitlock, Chris Hoy and Kadeena Cox!
They were also joined by Birmingham's Poet Laureate, Casey Bailey, Denise Lewis and the owners of the Birmingham curry house that recently hosted Tom Cruise.
There were plenty of chances for you to get involved too as Jamie and Zoe gave away tickets to the Commonwealth Games throughout the show!
Here's what went down...
9:28am - Chris Hoy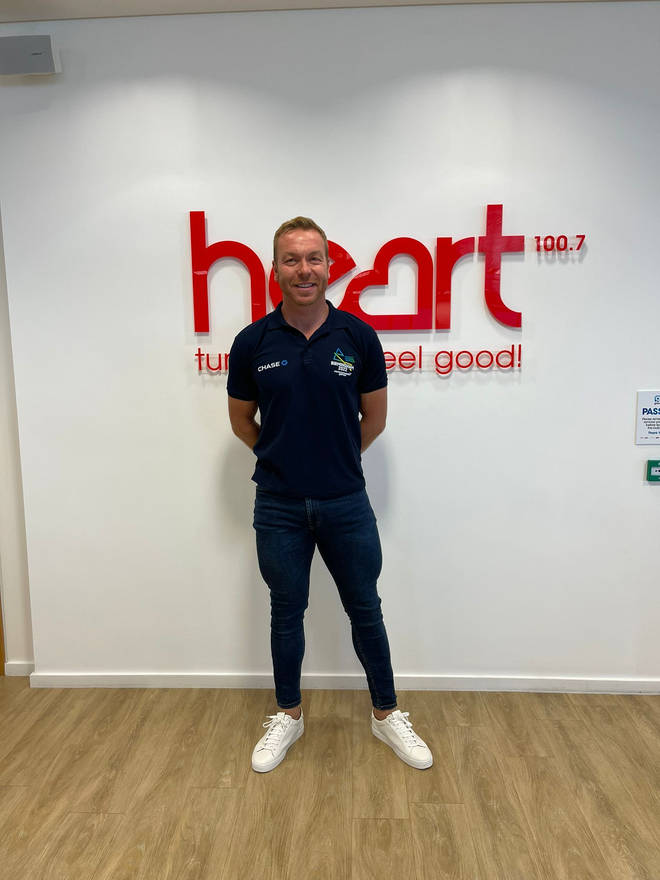 Six-time Olympic champion Chris Hoy joined our very own Ashley Roberts to help win one listener the chance to the Commonwealth Games.
Taking to a child's bike, Chris raced Ashley around the iconic Birmingham bull statue in record time, bagging his support Rob the tickets.
9:23am - Denise Lewis
It's non stop sporting icons on the show this morning, as former track and field athlete Denise Lewis has a chat with Jamie and Zoe.
After being given the title of 'Commonwealth Games England president', Denise said: "It is a huge deal and I take the role so seriously because I grew up in the region and becoming the president for the games that were my launch pad to the mainstream, to be representing team England in this way is sensational."
Denise previously won the gold medal in the heptathlon at the 2000 Sydney Olympics, was twice Commonwealth Games champion, was the 1998 European Champion and won World Championships silver medals in 1997 and 1999.
9:15am - 100k Summer Play winner
Paul Sykes becomes our 100k Summer Play winner after hearing Spice Girls, Ed Sheeran and Robbie Williams play on Heart.
And to celebrate the England Women's team making the final of the Euros, we guarantee one more person will win £100,000 before 4pm today!
8:57am - Casey Bailey
Writer and poet laureate Casey Bailey arrives at the Heart studio in Birmingham to talk about the games and he even read a poem.
When asked what it means for the Commonwealth to come to his city, he said: "As someone who writes about this city, it means a lot.
"I think it's more what we will see everyday, things that will change people's commute, change people's happiness, their wellbeing will be the key."
8:40am - Kadeena Cox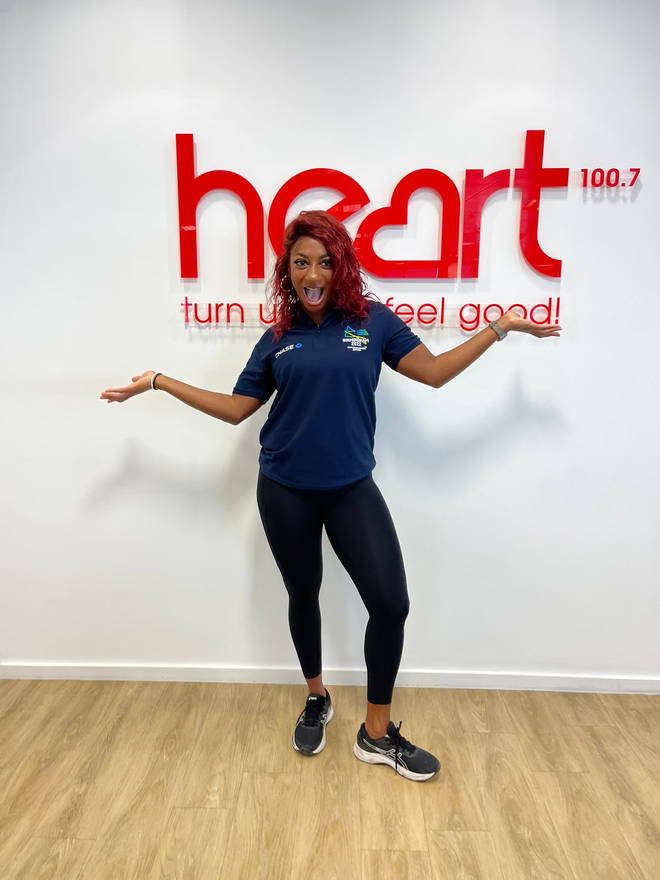 A true legend joins Jamie and Zoe in the form of parasport athlete Kadeena Cox OBE.
The Leeds-born star was part of the 2015 IPC Athletics World Championships and the 2016 UCI Para-cycling Track World Championships.
Opening up about her journey to cycling, she told us: "When I was diagnosed with MS I couldn't run I kept falling over so I got on a bike and cycled, the rest is history."
7:40am - Breakfast from Asha's curry restaurant
The Heart team get themselves a tasty breakfast from Asha's curry restaurant which is situated on Newhall St.
And General Manager Nouman was quick to drop some names as he revealed Tom Cruise and Ed Sheeran have both dined there, while the Prince of Wales also visited the curry house.
7:05am - Max Whitlock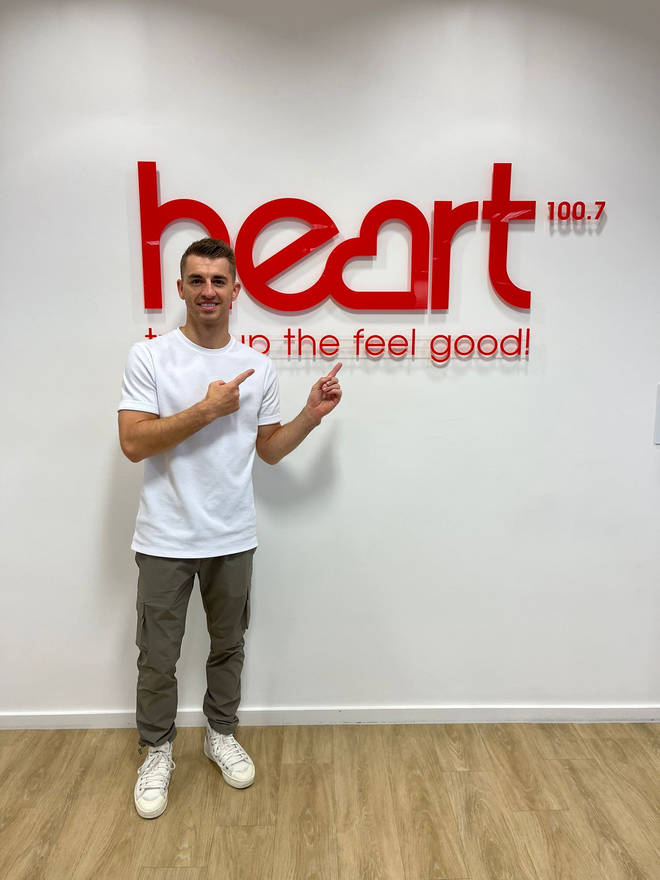 Jamie and Zoe are joined by British gymnast Max Whitlock OBE.
The six-time Olympic medalist has won three golds and three bronzes, and is also a five time world medalist on the pommel horse with three gold and two silvers.
While Max isn't competing this year, he said he was 'excited' to be part of the Commonwealth Games opening ceremony.
He was also tasked with helping Heart listener Richard win some tickets to see the athletics on Saturday as he had to do a handstand while Richard answered three general knowledge questions.
Heart Breakfast, 6:30am - 10am weekdays on Heart