Get To Know Jenni Falconer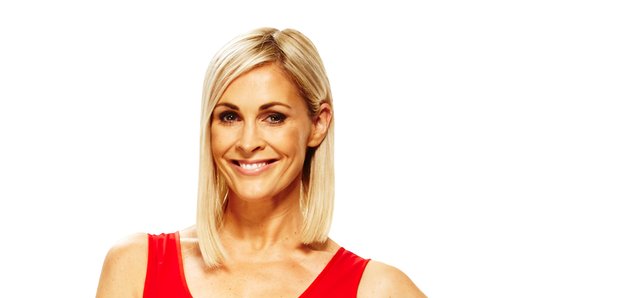 Read about Jenni's secret crush, her favourite music and the rather embarrassing costume she wore at a fancy dress party...
Where are you from?
Glasgow
Do you have any nicknames?
Falconer! That's quite common and not very original. One time an interviewer wrote "Jenni from the Loch", that has kind of stuck with some friends of mine!

Which celeb do you most look like?
Not really anyone, although recently I heard there was a woman on a game show that people thought looked like me!

Who was your first celebrity crush?
It would be Mike and Scott from Neighbours, Jason Donovan knows this....!

Who's your most recent celebrity crush?
It changes on a weekly basis, but currently Bradley Cooper, oh and Daniel Craig....and also Ryan Gosling!

Most Played song on your iPod?
The Killers - Mister Brightside, when I go for a run, it inspires me to run faster, I once listened to it 12 times in a row...

What song gets you on the dance floor?
Embarrassingly anything slightly cheesy - Tiffany's I Think We Are Alone Now, and also Kings of Leon and The Black Eyed Peas

How are your dance moves?
Terrible!

What would the title of your autobiography be?
Jenni from the Loch!

What makes you feel good more than anything else?
Hanging out with my little girl, being bossed around by a 1 year old makes me laugh

Favourite food?
Thai Green Curry

Are you any good in the kitchen?
Not at cooking!

How do you keep fit?
Running mainly, and some yoga

Greatest achievement to date?
Landing a show on Heart.... clearly!

Facebook or Twitter?
Twitter

Phonecall or text?
Text

Have you got any hidden talents?
Yes, all revolving around me being double jointed, I can bend my elbows backwards, and hold things in my shoulder blades.

If you were going to a fancy dress party, what would you go as?
I once went dressed as a crayon, a self made purple Crayola costume - my friend went as a green one. Most embarrassing moment of my life! I wouldn't advise anyone else goes as a crayola crayon to a fancy dress party.

Have you met any celebs?
One or two! for 8 years my job was to interview film and popstars.

Who was your favourite?
Daniel Craig, Dustin Hoffman and Morgan Freeman

Favourite film?
Good Will Hunting and The Departed.