Donald Trump Surprised JK And Lucy With A Presidential Phone Call!
1 April 2017, 09:49 | Updated: 27 June 2017, 12:25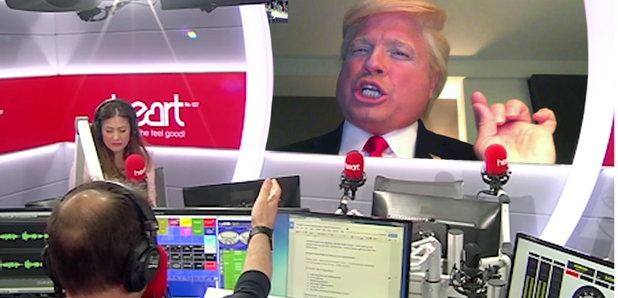 It was a Saturday morning we'll never forget when the White House* gave us a phone call with a very important person on the other end!
In what was his first UK Radio Interview, Donald spoke in great length about his thoughts on pretty much everything.
From Ed Sheeran to the Eagle dodging, there wasn't much that President Trump shied away from in his exclusive chat with Heart.
If you heard it all unfold on the radio, you'll know he had JK and Lucy in the palms of his hands as he reeled through his tremendous ideas for building a brand new Trump Tower right here in the UK, and even spoke of his plans for the Tower of London!
Of course, all was not as it seems... HAPPY APRIL FOOLS!
Comedian John Di Domenico has been impersonating Donald Trump for 12 years now, as well as a few other favourite characters, and he joined JK and Lucy for a special presidential surprise to celebrate the big day.
Here's some of how favourite moments from the chat as he offered his thoughts on a number of sensitive topics...
*some statements in this article may have been exaggerated for comic effect!