Toby's celebrity chats
Here's your chance to listen back to Toby chatting with some great celebrity guests.
Toby with Robbie and Gary

Listen back to Gary and Robbie on Heart with Toby Anstis. The guys talked about their new song 'Shame', working together again, the future for Take That and Robbie's wedding.

Listen back to Gary and Robbie
Toby with Alesha Dixon
Alesha Dixon came in to Heart to talk to Toby about what to expect from her performance opening up the Help for Heroes concert. She also revealed what it was like to work with Gary Barlow.
Toby with Lionel Richie
Lionel's success over the last 30 years is something few artists can match. He's sold over 100 million albums and his awards collection includes an Oscar, a Golden Globe and five Grammy awards.
Lionel on his new single 'Just Go' and the clay sculpture in 'Hello'


Lionel on the possibility of a Commodores reunion and a few surprises.


Lionel on his unusual role in the Gulf War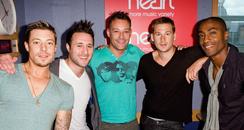 Toby with Blue
Blue recently announced they're reforming and making a comeback.
Yes Blue are back! And they joined Toby on his show. Just click on the clips below to listen back to them talk about reforming and find out how well they know they're own songs.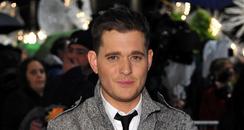 Toby with Michael Bublé
The Grammy Award winning singer called Toby ahead of his performance at Heart's Love Music Live to talk about the intimate gig.

Listen back to Toby chat with Michael