HIghlander Security Shredding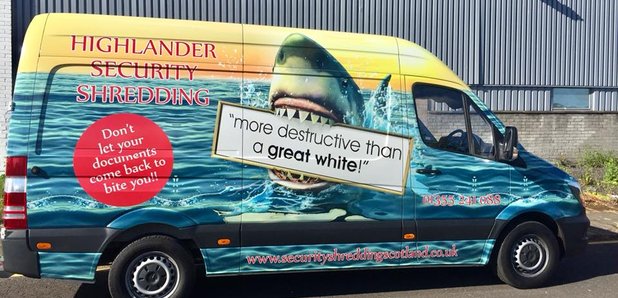 Highland Security Shredding is Scotland's best shredding service bar none – they will not be beaten on price, service or professionalism. They are a division of Highlander international Recycling, Scotland's largest independent paper recycling company.
For confidential documents, security shredding is recognised as the best way of discharging all your legal obligations pertaining to data disposal and of discharging your environmental obligations as all paper we shred for you is 100% recycled into new paper products.
They offer a professional collection and offsite shredding solution, in their secure CCTV monitored destruction centre with no messy, noisy or polluting on-site shredding trucks calling outside your premises.
As well as providing security shredding in Glasgow, they also cover all of central Scotland and at ALL TIMES, they make sure that your redundant, confidential documents "don't come back to bite you!"
They offer a Simple "Bag 'n' Tag" Service to collect all of your documents.

Find them:
7 – 10 Linwood Avenue,
East Kilbride, Glasgow, G74 5NR
Telephone
 - 01355 241 088