100 Patients Spent 12 Hours In A&E
17 January 2017, 12:55 | Updated: 17 January 2017, 12:58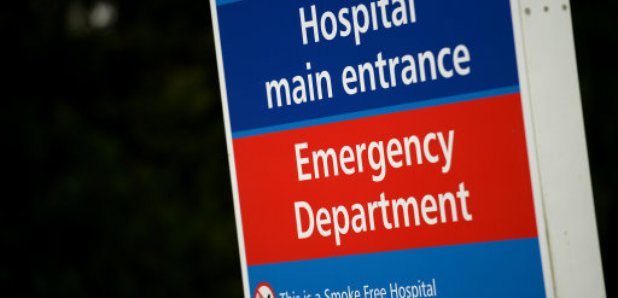 One hundred patients spent more than 12 hours in accident and emergency (A&E) in the first week of the new year, figures show.
The data emerged as the performance of Scotland's core A&E departments against a key waiting time target fell to one of its lowest levels since weekly figures were first published.
The Scottish Government wants to see at least 95% of all A&E patients seen, admitted and transferred or discharged within four hours.
Latest figures show that in the week ending January 8, 87.9% of the 25,066 attendances at emergency departments across Scotland were dealt with within that time frame.
This is the third lowest percentage since A&E statistics began being published on a weekly basis in March 2015.
Performance rates of 86.1% and 86.9% were recorded at the start of that exercise, although later weekly figures also showed Scotland's health boards managed to hit the 95% target.
A breakdown of the most recent figures shows 454 patients (1.8%) spent more than eight hours in A&E.
Exactly 101 patients (0.4%) spent more than 12 hours in A&E, which compares to six the week before and 85 in the comparable week in 2016.
Scotland's newest hospital, the £842 million Queen Elizabeth University Hospital in Glasgow, recorded its worst performance since weekly reporting began.
It saw 74.8% of patients within the four-hour target, which compared to 77.1% in the equivalent week of last year.
Scottish Labour recently uncovered figures showing more than 90,000 patients waited in A&E beyond the time target last year.
Scottish Conservative health spokesman Donald Cameron said ministers have to explain "why there's no improvement'' in performance.
"It's clear that casualty departments across Scotland are struggling to cope with current demand,'' he said.
Ministers say performance across Scotland has been maintained at the same level as last year, when 88.0% of patients were seen within four hours in the equivalent week.
They stress the first week of January is a time of seasonal pressures and note A&E attendances were up 3% compared with the same period of 2016.
Health Secretary Shona Robison added: "While there are undoubtedly seasonal pressures on our front line healthcare services at the moment, the latest available data shows Scotland's hospitals are performing 10 percentage points better than England's and 15 percentage points better than Wales.
"We will continue to work with and provide any additional support required to those hospitals or health boards facing particular challenges with demand and performance.''