1,000 Given MMR Vaccine Amid Edinburgh Measles Outbreak
10 February 2017, 13:50 | Updated: 10 February 2017, 16:35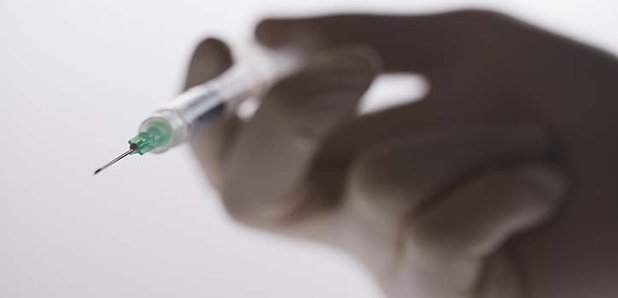 More than 1,000 people were vaccinated against measles, mumps and rubella (MMR) during a recent outbreak.
The measles outbreak, which was concentrated mainly around the University of Edinburgh, started in October with 18 confirmed cases in total.
NHS Lothian has now declared the outbreak officially over after the city put key control measures in place to reduce the spread of the highly contagious disease.
These include prompt identification and follow-up, isolation of cases and contacts, and setting up vaccination clinics, including during evenings and weekends.
The MMR vaccination clinics were run on University of Edinburgh sites, in a local school and at hospitals, with 1,003 people vaccinated across the capital during the outbreak.
The latest figures show almost 95% of two-year-olds in the Lothian area have been vaccinated against MMR.
Dr Richard Othieno, consultant in public health medicine and chair of the incident management team at NHS Lothian, said: "After a long monitoring period of two incubation periods (42 days), we can now declare the measles outbreak over.
"Vaccination is the most effective way for people to protect themselves against measles. Two doses of the MMR vaccine are required for effective immunity.
"Childhood immunisation uptake in Lothian is extremely high and the best way to protect yourself or your child against this illness is to ensure you are fully protected with two doses of the MMR vaccine.
"We are keen to ensure that anyone who has missed out has the opportunity to be vaccinated.''