£10m Whisky Distillery To Be Built In Heart Of Glasgow
28 July 2017, 13:42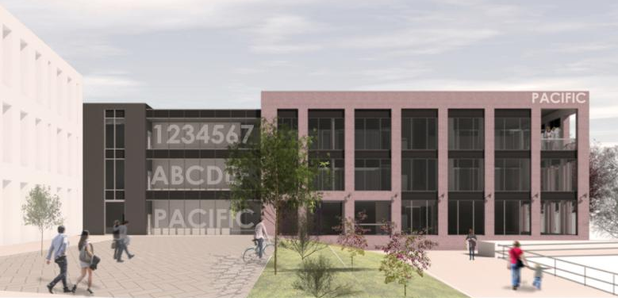 A new £10 million whisky distillery, visitor centre and restaurant is to be built on the banks of the River Clyde.
The Douglas Laing & Co development at Pacific Quay in Glasgow will be the company's first dedicated site having previously used distillers across the country to make its blends.
Water will be piped to the complex from Loch Katrine, the source of Glasgow's water supply, and 300 tonnes of barley will be brought in from Scottish farms to create whiskies such as Old Particular, Timorous Beastie and The King of Scots.
It is hoped the distillery will boost global exports for Douglas Laing and the company said its workforce will almost treble from 22 to 60 staff.
The development will include an urban craft distillery, visitor centre, bottling plant, bar and bistro as well as the company's head office.
The earmarked site is owned by Scottish Enterprise and Douglas Laing hopes the distillery will be operational by the end of 2018.
Cara Laing, whisky director and grand-daughter of founder Douglas Laing, said: "Until now, we have depended on third-party companies for our production requirements.
"These working associations have been and still are invaluable, but now we feel it's time to be more in control of our own destiny and to build on our core and current business.
"We have long held this ambition for the company to operate its own distillery and bottling operation.
"We are proud of our Glasgow heritage and the company, founded and based in the city, are delighted to announce this project on the banks of the Clyde; in the heart of Glasgow.
"It will bring whisky distilling back to the south side of the city and will create welcome jobs, generate significant additional high-value exports and, hopefully, become an additional tourist attraction to the city.''
The project is being funded by private money and an £855,000 Scottish Government grant through the food processing marketing and co-operation scheme.
Environment Secretary Roseanna Cunningham said: "I would like to congratulate Douglas Laing & Co Ltd on securing this funding, which will pave the way to bring quality whisky production to the heart of Glasgow.
"This is just one example of how the Scottish Government is supporting our world-class producers to flourish, ensuring that our food and drink continues to be the cornerstone of our economy, environment and culture.''
Other companies to benefit from the government funding scheme include Simon Howie Butchers with #200,000 for the construction of a dry goods store in Perth and Kinross and Maxwell Farms in Aberdeenshire with £635,000 for a washing and packing facility.