11,000 Drop In Unemployment In Scotland
15 June 2016, 11:34 | Updated: 15 June 2016, 11:35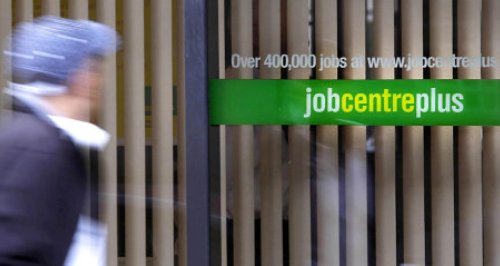 Unemployment in Scotland has fallen by 11,000 between February and April to stand at 160,000, official figures show.
The jobless rate north of the border continues to be higher than that of the whole of the UK, at 5.8% compared with 5%.
The labour-market statistics also show employment in Scotland fell by 48,000 over the three-month period. The number of people in employment in Scotland now stands at 2,580,000.
The Scottish employment rate decreased over the quarter to 73.2% compared with a UK average of 74.2%.
Scottish Secretary David Mundell said: "It is welcome news that unemployment has fallen by 11,000 over the three months to April, but these figures also show that the downturn in the oil and gas sector is having a significant, ongoing impact.
"The UK Government is continuing to work with the Scottish Government and other partners to do everything possible to support the North Sea industry and boost Scotland's economy.
"Because of the broad shoulders of the wider UK economy, we have been able to take unprecedented action to support the sector.''
The Scottish Government highlighted figures on female employment rates and youth employment, unemployment and inactivity rates, where Scotland "outperforms'' the UK.
Employability minister Jamie Hepburn said: "The latest employment figures show a fall in unemployment over the last quarter, which is to be welcomed.
"However, as the employment rate has fallen we are clear we need to increase our efforts to improve the economy by investing in jobs and creating a competitive and supportive business environment.
"The Government's forthcoming labour-market strategy will recognise the opportunities and challenges we face in our workplaces, including labour-market participation.
"We are working hard to support job creation while our economic strategy outlines our priorities, which include investing in infrastructure, fostering innovation, promoting inclusive growth and promoting Scotland on the international stage to boost trade and inward investment.''