158 jobs going as RBS shuts 62 Scottish branches amid rise in online banking
1 December 2017, 18:07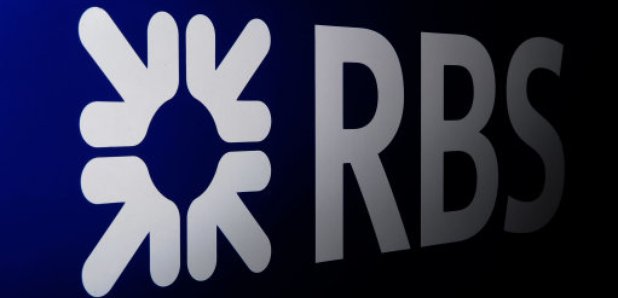 RBS has announced plans to close 62 branches in Scotland with the loss of 158 jobs in a move driven by the fact that more people are choosing to bank online or on mobile phones.
The Scottish Government said the news was "hugely concerning" to many people as it would leave large parts of the country, particularly rural areas, with limited branch coverage.

The Unite union said the move would "devastate local communities".

An RBS spokesman said: "More and more of our customers are choosing to do their everyday banking online or on mobile. Since 2014 the number of customers using our branches across the UK has fallen by 40% and mobile transactions have increased by 73% over the same period. More than five million customers now use our mobile banking app and one in five only bank with us digitally.

"We're providing our customers with more ways to bank than ever before - they can choose from a range of digital to face-to-face options.

"As customers continue to change the way they bank with us, we must change the way we serve them, so we are investing in our more popular branches and shaping our network, replacing traditional bricks-and-mortar branches with alternative ways to bank, including community bankers, mobile banks on wheels and post offices, so that we can reach even more customers."

RBS also plans to close 197 NatWest branches in England and Wales by mid-2018, resulting in 680 job losses across the two brands.

It said it will seek to manage the redundancy process on a voluntary basis and is doing everything it can to support those affected.

Business Minister Paul Wheelhouse said: "The news of further branch closures from RBS will be hugely concerning to many people in Scotland as it now not only affects, potentially, staff at RBS but also leaves large areas of Scotland, particularly rural areas, with limited branch coverage.

"The worst impact will be on the most vulnerable members of our society, for many of whom going into a branch is the only feasible way to conduct their banking. While recognising that footfall in branches is falling due to online banking, RBS, and other banks, must take into account the needs of all customers - not just those who can access and use digital services.

"Along with my colleagues, I will be engaging with RBS to ensure that everything possible is being done to mitigate the impact of this decision on communities affected."

Unite Scotland has condemned the closure proposals.

Deputy regional secretary Mary Alexander said: "RBS has forgotten about the many people in foodbank Scotland who cannot afford to take the bus to their nearest banking facility or parents with small children who do not have access to a car.

"Nor do they care much about the elderly or those in poor health who cannot travel any distance to their nearest branch."

She added: "The Scottish Government cannot stand by and watch this catastrophe develop. Every bit of financial muscle that the Government has must be deployed to force RBS to change their mind.

"There must urgent talks with RBS to make it clear their proposals are totally unacceptable in modern Scotland."

Scottish Secretary David Mundell said: "I am very disappointed to hear of the plans by the Royal Bank of Scotland to close so many of their branches across Scotland.

"This is a serious issue for the communities they serve.

"While usage of branches may have dropped, they are still a lifeline for many people, especially in rural areas.

"I'll be seeking a meeting with the senior leadership of RBS to discuss these closures as a matter of urgency."

Andy Willox, Scottish policy convenor of the Federation of Small Businesses (FSB), said: "This is bitterly disappointing news, particularly for those bank workers whose jobs are under threat, but also for the Scottish towns, cities and villages affected.

"Ultimately, these changes will make it more difficult to run a business in much of Scotland - including many deprived communities and tourism hotspots.

"While many small businesses use online banking, that doesn't mean they don't handle cash, and therefore need to visit a branch.

"Further, many of the branches under threat are in parts of the country with particularly poor mobile and broadband coverage - a fact to which RBS seems to be paying scant regard.

"It is time for the big banks to come clean regarding their long-term plans. If they're going to wind down their branch network, they need to develop proper alternatives to service all of their customers' needs. So far promises made regarding smart ATMs and mobile banking have not been delivered."