£1.7bn Investment For Military Bases Announced
24 February 2017, 11:26 | Updated: 24 February 2017, 12:28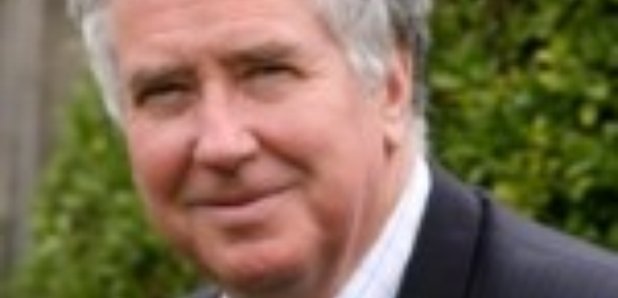 Scottish military bases are to be upgraded in a £1.7 billion investment programme, the UK Defence Secretary has announced.
Sir Michael Fallon said the increased infrastructure spending reinforced the Ministry of Defence (MoD)'s commitment to Scotland as its defence board met in Edinburgh for the first time.
He said: "Scotland is on the frontline of defending the United Kingdom from growing threats at sea, in the air and on land.
"Our commitment to the future of defence in Scotland is underlined by increasing investment in better infrastructure for the Armed Forces, helping to keep us safe.''
It follows the announcement in November that eight military sites north of the border will close in the next 15 years, cutting the defence estate by 20%.
At the time, Sir Michael told the House of Commons military bases would instead be at ''fewer, better locations'' in Scotland.
The investment includes £1.3 billion for upgrades to HM Naval Base Clyde's waterfront, engineering support, accommodation and security in advance of the Dreadnought class of deterrent submarines arriving in Scotland from the early 2030s.
Lossiemouth is to benefit from £400 million as one of the RAF's three fast jet bases, with work to upgrade its runways, taxiways and accommodation for nine new Poseidon P-8 maritime patrol aircraft and an additional Typhoon squadron.
Leuchars Station will be expanded to become the main hub for Army activity in Scotland while investment will also be made in a versatile Army Adaptive Force Brigade, specialising in operations, working alongside partner nations abroad and providing resilience support to Scottish civil authorities.
Scotland currently has 14,000 military regular and reserve personnel and 3,930 MoD civilian staff.
The MoD said its £178 billion defence equipment programme supports 11,000 Scottish industry jobs and accounts for over 10% of the country's industrial base across projects including the Queen Elizabeth carriers being built in Rosyth and the offshore patrol vessels and Type 26 global combat ships being built in Govan and Scotstoun.
Major Army bases at Fort George near Ardersier, north of Inverness, Glencorse Barracks near Penicuik, Midlothian, and Redford Cavalry and Infantry Barracks in Edinburgh are among more than 56 sites to shut across the UK.
Naval base MoD Caledonia in Rosyth, Fife, Condor Airfield, near Arbroath, Angus, Craigiehall Barracks in Edinburgh and Forthside Barracks in Stirling will also close.