22% Of Carers Have Gone Five Years Without A Day Off
11 July 2017, 05:21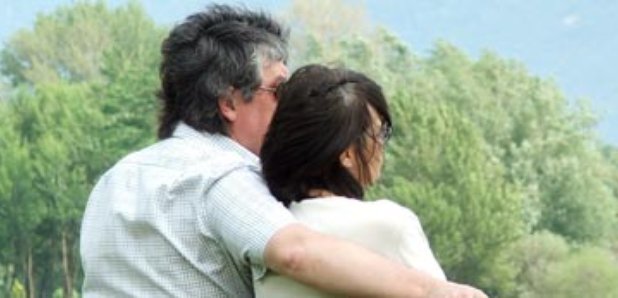 About one in five unpaid carers in Scotland has not had a day's break in five years, according to new research.
A survey for charity Carers UK found 22% of 648 unpaid carers in the country had not had a day away from caring in five years.
More than a third (35%) had not had a break in more than a year and, of these, about three-quarters reported a deterioration in their health, both mental (77%) and physical (71%).
Carers in Scotland said breaks were the top factor able to make a difference to their health and wellbeing but only 16% were currently accessing them through services such as respite or alternative care.
The vast majority of carers (86%) said they "struggle'' to take time away from caring duties, with the care needed not being on offer the largest reason behind the difficulty (29%).
More than a quarter (27%) reported the cost of a break as a barrier while the same percentage cited the person being cared for being unwilling to accept support from others.
Further obstacles to securing time away were low confidence in the quality of care (17%) and lack of awareness of how to request a break (16%).
The charity said cuts to adult social care services are fuelling growing anxiety over the level of future support, with a third of carers in Scotland reporting a change in the services they received and, of these, 33% experiencing a reduction in the amount of support offered by social work services.
More than a quarter (28%) of carers in Scotland are worried practical support for them might be reduced in the future.
Carers Scotland director Simon Hodgson said: "More and more of us are stepping in to provide care and support to loved ones, and doing so for more hours every week.
"Without access to breaks, carers can quickly reach breaking point, unable to look after their own health, nurture relationships with friends and family or have the time they need to themselves.
"Our research shows that carers are struggling to get a break because appropriate support for their loved ones isn't available or services they rely on are being cut or charged for.
"Given the enormous value of unpaid care provided by Scotland's 759,000 carers, estimated to be worth over £10.8 billion each year - getting some time away from caring to spend time with a partner, get to a medical appointment or just get a full night's sleep surely isn't too much to ask.''
The charity is calling for immediate action, including more funding, ring-fenced, for carers' breaks and sustainable funding settlements for social care and the NHS.