£2m boost to improve services for rape victims after critical report
20 December 2017, 10:03 | Updated: 20 December 2017, 10:10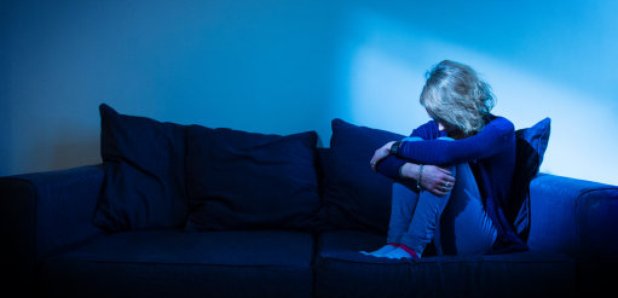 More than £2 million is to be invested to improve services for victims of rape and sexual assault following a critical watchdog report.
The £2.25 million will help fund a standardised national written exam for forensic examiners and train more female examiners, as most victims prefer to be examined by a woman but this is currently not possible.
It will also enable more examinations to be carried out in health clinics or social care facilities rather than in police premises.
The investment follows a report from HM Inspectorate of Constabulary in Scotland (HMICS) earlier this year which said Scotland was "well behind" the rest of the UK when it came to having facilities which met both the needs of victims and the necessary forensic requirements.
The report stressed there was "much more to be done" to ensure services were consistent across the country.
Scotland's chief medical officer, Catherine Calderwood, said victims had said the service was not as good as it could be.
She said: "We have 1,800 victims of rape and serious sexual assault in Scotland at the moment.
"What we've had in our feedback from victims and also in Her Majesty's Inspectorate of Constabulary report this year is that we are not providing a service across Scotland as good as it could be for those victims, at a time when they have had one of the most traumatic experiences of their lives."
She added: "We have some areas of extremely good practice in Scotland and the feedback from victims is very good, but that service is not consistent across Scotland.
"We know, for example, most of our victims are women, but most victims would prefer to have a female examiner, when that is not possible, then a male examiner is offered
"But we don't have enough female forensic medical examiners across Scotland for example.
"We also know that around half of our facilities for forensic examination take place in police accommodation.
"This is not what victims find the right place to be after they have had a rape or a serious sexual assault.
"We know that we would examine people in health facilities or social care facilities and that is much better for them."
She said forensic examination training for more female doctors would start in the new year and progress was also being made in shifting examinations from police accommodation.
The Scottish Government funding will help NHS boards implement the new standards.
Justice Secretary Michael Matheson said he wanted victims to know they had been "listened" to and action was being taken to make a difference.
He added: "We know the immediate and long-term physical and psychological consequences of rape can be considerable and we are aware that current services for rape victims may not always be focused on their needs.
"These standards will ensure consistency in approach to healthcare and forensic medical services and will reinforce the high-quality care anyone should expect after experiencing rape or sexual assault.
"It is our ambition to ensure that person-centred care is provided across both the health and justice system for victims, and improving forensic medical examinations is an important step in this work."
Sandy Brindley of Rape Crisis Scotland welcomed the new funding which she said could "transform" support for victims.
She said: "Rape is a crime which can have a significant and long-lasting impact. The immediate response from agencies and the quality of help available can make a big difference to someone who has just been raped or sexually assaulted.
"The new standards released today have the potential to transform the support and care people receive after a rape or sexual assault."