2nd Shooting In Glasgow In 24 Hours
22 May 2018, 15:04 | Updated: 22 May 2018, 15:08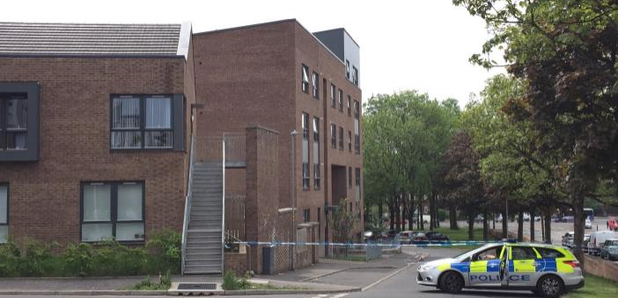 Police are investigating a second shooting at a car in Glasgow in less than 24 hours.
Officers have had no reports of any injuries but are trying to trace anyone who was in or near the targeted Toyota Avensis in the Craigton area of the city on Monday afternoon.
Several shots were fired at the car in Torbreck Street at about 1pm and a black car, thought to be a Mercedes, was seen driving at speed onto nearby Paisley Road West around the time of the incident.
It comes shortly after a driver was "narrowly missed" in a shooting in Scotstoun on Sunday night.
It happened at 6.30pm as a 27-year-old man was parked in his car in Kingsway Court when another vehicle pulled up beside him and opened fire.
The victim, who was uninjured in the incident, drove off along Kingsway Court and crashed his car a short distance away while the suspects made off from the scene.
Police said no connection has yet been established between the two incidents but it is not being ruled out.
Detective Inspector Sarah McArthur said: "Enquiries are at a very early stage to establish the full circumstances of this reckless crime and it is absolutely vital that anyone with information comes forward to help us piece together what has happened here.
"We have had no reports of anyone being injured, however we must confirm whether there was anyone in or near to the vehicle at the time.
"This is a busy residential area and I would appeal to anyone who was near to Torbreck Street yesterday afternoon, who may have noticed someone in or near to the vehicle targeted, to please get in touch.
"I would also ask anyone who may have noticed a black car, any other vehicles or anything at all untoward to pass this information on to police.
"This incident will understandably cause concern within the local community and additional patrols will be in the area to provide reassurance. Anyone with information or concerns is welcome to approach our officers who will be happy to speak to them.
"Criminals who discharge firearms in busy residential areas not only risking the life of their target, but people in the surrounding area as well.
"This type of violent disregard for public safety will not be tolerated and support from the local community is going to be crucial to our investigation and finding the abhorrent individuals involved."