£350m Extra Funding For Scotland Announced In Budget
8 March 2017, 15:16 | Updated: 8 March 2017, 15:20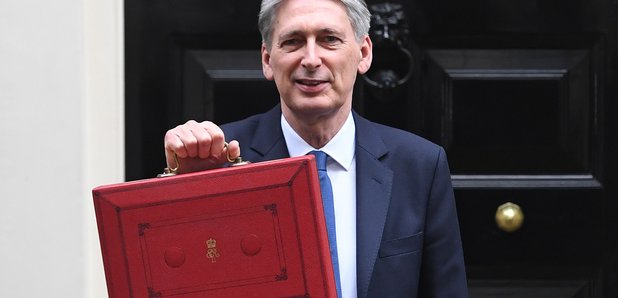 Scotland will receive £350 million in funding as a result of Budget announcements, the Chancellor has said.
The money comes through the Barnett formula due to increased UK Government spending in social care, health and education.

Philip Hammond said the funding package was ''demonstrating once again that we are stronger together in this great United Kingdom''.

He also announced measures to support the oil and gas industry, including an expert panel to look at how taxation can be used to help the sector.

Under the Barnett formula - used to calculate public expenditure allocated to the devolved nations - the Scottish Government's resource budget will be boosted by £260 million in the period to 2020 while the capital budget will increase by £90 million to 2021.

Mr Hammond said: ''Today's Budget equips our economy and our people for the future - while dealing with the challenges we face as one nation.

''Benefiting from £350 million of extra investment, the Scottish Government can take further steps to strengthen Scotland's economy and make sure that Scottish people, of all background and no matter where they live, feel the benefits of economic growth.''

The Treasury also confirmed ''good progress'' is being made towards a City Deal with Edinburgh, which would provide a package of decision-making and funding powers, while negotiations on a City Deal for Stirling have been opened.

It said the UK Government also looks forward to considering proposals for a Tay Cities Deal in ''the near future''.

Scottish Secretary David Mundell said: ''The Autumn Statement announced an additional £800 million for Holyrood and this Budget allocates a further £350 million.

''That means, in the past year, the UK Government has set out an extra £1 billion investment in Scotland.

''It is now up to Holyrood to use this money, along with their raft of newly-devolved powers, to make the right decisions to grow Scotland's economy.''

The Scottish Government has said that any additional funding for Scotland should be viewed in the context of the ''huge cuts'' it is already facing.