£3m Free Travel Scheme For ScotRail Passengers Detailed
16 March 2017, 13:09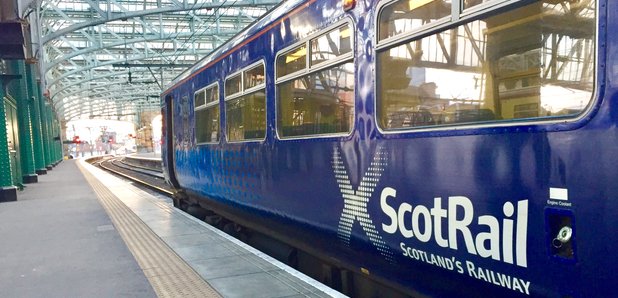 The Scottish Government has released more details of a £3 million ScotRail free travel scheme thanking customers for their patience during disruptions and upgrades.
Passengers with a monthly or annual season ticket valid for at least one day in May will be able to claim a week of free travel for their usual route.

Monthly customers who switch to the electronic smartcard ticketing system will get a free off-peak return trip anywhere in Scotland, while yearly smartcard holders will get two.

Passengers with weekly smartcard tickets are eligible for a complimentary one-day return ticket.

Claims can be made via the ScotRail website or at stations.

The scheme was announced as part of the Budget in December after ScotRail faced heavy criticism for late and cancelled trains, with campaigners calling for Dutch parent firm Abellio to be stripped of the franchise to run Scotland's railways.

Transport Scotland ordered the railway firm to put an improvement plan in place in September after performance slipped below a contracted threshold.

Transport Minister Humza Yousaf said: ''I'm delighted that this £3 million fares initiative will reward passengers for their continued custom and patience while we deliver our extensive programme of improvements to truly transform the Scottish rail network.

''I am confident ScotRail will deliver the kind of service passengers deserve, and we can get more people out of their car, bringing with that environmental and health benefits.''

Cathy Craig, commercial director of the ScotRail Alliance, said: ''We're releasing details now to give our customers plenty of time to check if they qualify for the free week, switch to smartcard or sign-up for a reminder before claims go live on May 1.

''The Scottish rail network is going through the biggest improvement to railway infrastructure since Victorian times. Our #475 million train improvement programme means new faster, longer, greener trains, a cascade of rolling stock to other areas of Scotland, upgrades to the existing fleet and delivery of better wifi and at-seat power points.

''By 2019 Scotland's railway will be totally transformed.''

Details of a ''thank-you'' for leisure customers will be announced in July.