£450,000 A Day For NHS Agency Staff
9 February 2018, 15:33 | Updated: 9 February 2018, 15:35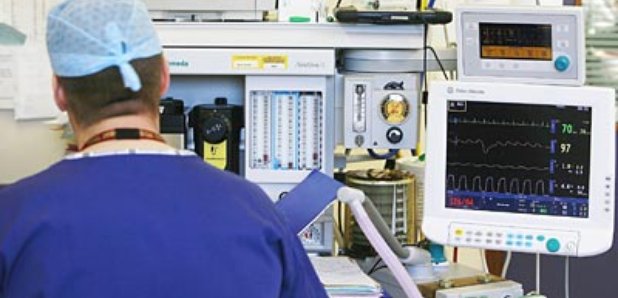 The Scottish Government spent more than £450,000 a day on agency staff for the NHS last year, new figures show.
Agency workers for health boards cost the government around £171 million in 2016/17, or £469,543 per day.
The figure is down £2.8 million on the previous financial year but has risen by around £76 million in a decade.
The Conservatives said the figures, disclosed by Health Secretary Shona Robison in an answer to a parliamentary question from party health spokesman Miles Briggs, indicate the government has "failed" to ensure sufficient staff levels in the NHS.
Mr Briggs said: "Agency staff are really important in our NHS as they are flexible and can fill short-term staffing gaps, as well as reducing waiting lists.
"However the SNP mismanagement of the NHS has clearly led to a long-term reliance on agency staff at very high cost.
"These figures expose the utter hypocrisy of the SNP as it has consistently spoken against private involvement in the NHS whilst spending half a million pounds each day to agency staff.
"The SNP has totally failed to ensure that staffing levels in the NHS are sufficient, and with morale at rock bottom among doctors and nurses, this will only get worse.
"It's time the SNP took responsibility for this situation, get on with the day job, and make sure our NHS has enough staff to function properly."