£50,000 Gin Cocktail Offers 'Trip-Of-A-Lifetime'
9 June 2016, 07:07 | Updated: 9 June 2016, 07:08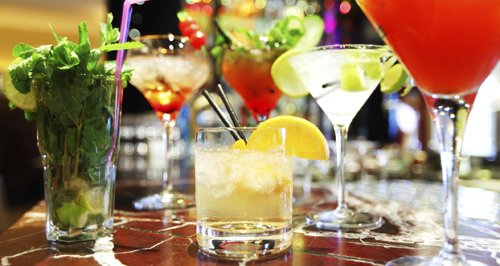 An Edinburgh-based gin producer has created what it says is the world's most expensive martini.
But instead of garnishing the £50,000 tipple with an olive or a twist of lemon, distillers Daffy's have thrown in the "trip-of-a-lifetime'' on the side.
Cocktail connoisseurs willing to part with the five-figure sum at a London bar will be able to take part in the Daffy's "Ginscapade'', which promises to take customers to some of the locations where the botanicals that flavour the gin are grown.
The eight-day journey will begin in New York and take in stop-offs such as Morocco - home to the gin's orris root and coriander seeds - and the Balkan States, where the juniper is sourced.
The trip is also expected to include the use of private planes and chartered yachts, and will be accompanied by the firm's senior mixologist.
Company founder Chris Molyneaux said: "We've travelled the world to source the best-quality ingredients to ensure Daffy's is the smoothest and most balanced London dry gin in the world.
"Thanks to our 'Ginscapade', our customers can now travel in our footsteps and experience the adventure.''
The drink, dubbed a "martini - with a twist of travel'', is available from Merchant House from June 11 - World Gin Day - until the end of the month.