£60m For Cutting Air Pollution In Scotland
6 September 2017, 15:17 | Updated: 6 September 2017, 15:20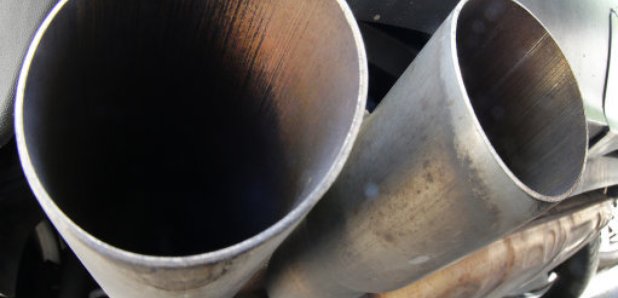 Scotland's drive towards greener motoring is being backed by a new £60 million innovation fund, Nicola Sturgeon has announced.
The First Minister has set a target of phasing out the sale of new petrol and diesel cars and vans by 2032 - eight years ahead of the UK Government's deadline.
Ms Sturgeon said the funding covering the period up to 2020 was one of a number of different measures by the Scottish Government to help achieve that aim.
Offering financial incentives for motorists to make the switch to electric and other low emission vehicles could also be "certainly possible as part of this process," she said.
The First Minister said she hoped the "bold" action from the SNP administration would push the government in Westminster to move more quickly.
Ms Sturgeon spoke out as she viewed a number of low emission vehicles, including a Tesla car and a Harley Davidson motorcycle, outside Glasgow's Riverside Museum.
She said that as Scotland has no powers over vehicle registration or taxation ministers were instead committing to actions that will allow the ambition to be met in 15 years time.
"Hopefully, and I'm optimistic here, it might spur the UK Government into more ambitious action as well," she said.
"So what we will do is put in place the charging infrastructure, the charging network we need for electric vehicles.
"We want to be able to ensure that by that date it is possible for nobody to need to buy a petrol or a diesel car."
She added: "This is an exciting area and by putting Scotland in the forefront we both live up to our moral obligations on climate change and improving the quality of the air that we breathe."
The creation of the innovation fund also signals to experts and industry leaders that "Scotland is the place to do your research, to make your innovations, to manufacture your product".
"The innovation fund is about encouraging academia and industry to come forward, to find the innovative solutions to the challenges we face in this area," she said.
"One of the examples, a particular challenge Scotland faces, is we have a high proportion of people living in tenement properties, so how do we provide the electric vehicle charging infrastructure for people there."
The location of Scotland's first low emission zone, which will be in place by the end of next year, will be announced "very soon", she said, with each of the country's four largest cities to have such an area by 2020.
Transport Minister Humza Yousaf has launched a consultation looking at how low emission zones - which could see more polluting vehicles barred from certain areas or charged for entering them - will work.
"The vehicles to be included in, or be exempt from, LEZs will be for individual local authorities to decide, but could include freight, taxis, buses and private motor vehicles. The consultation also seeks views on issues such as lead-in times, operating hours and enforcement," he said.
Ms Sturgeon said: "Some of the changes that will be involved for a low emission zone ... do involve behavioural change, they do involve things that can be difficult for people. But the scale of this challenge and the importance of this challenge means we've got to do these things.
"But if we get ahead of the game in Scotland there's also lots of benefits we can get out of this transition. We can encourage businesses to come here and do their research and make their products.
"There will be difficult things in here, that's inevitable, but there's lots of wins for us as well if we do this properly."