89 staff laid off at James Callander and Son in Falkirk
9 January 2018, 06:41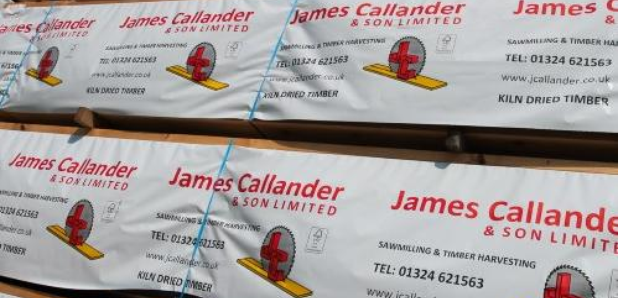 Almost 90 workers have lost their jobs after a wood-processing firm entered administration.
Falkirk-based James Callander and Son Ltd, which was established more than 70 years ago, had been experiencing tough trading conditions and "significant" cash flow problems.
Blair Nimmo and Tony Friar of KPMG were appointed as joint administrators of the firm on Monday.
Following the move, 89 employees - 85 in Falkirk and four in Fife - have been made redundant, the administrators announced.
Six staff have been kept on to help them as they seek offers for the firm's main assets.
The company, set up in 1946, is described as a leading processor of softwood for use in UK construction, packaging and fencing.
Logs are delivered to the company's leased site at Devilla in Fife where they are sorted and transferred to its owned premises at Falkirk to be processed and despatched to customers.
Administrators said the company has typically generated annual turnover of around £12 million, but suffered losses in recent years due to challenging market conditions, funding constraints and an inability to secure the quantity of supplies necessary to operate at optimum levels.
Mr Nimmo, KPMG's global head of restructuring, said: "Unfortunately, James Callander and Son was unable to continue in light of challenging trading conditions and significant cash flow difficulties.
"This has, in turn, resulted in the redundancies which have been announced today.
"We will be working with all affected employees and the relevant government agencies to ensure a full range of support is available.
"We will also be exploring the possibility of securing a sale of the company's assets and would encourage any interested parties to contact us as soon as possible."