A & E departments fall short of waiting-times target in April
5 June 2018, 12:12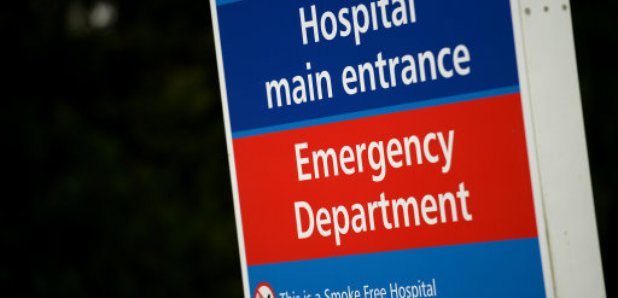 Nine out of 10 people were seen within four hours at Scotland's accident and emergency departments during April, new figures have shown.
Data for April shows that performance against the four-hour A&E target was 90%, better than in England, Northern Ireland and Wales.
The figure, however, still fell short of the Scottish Government's own target of 95%.
Health Secretary Shona Robison said: "This was the busiest April in our A&E departments since 2011 and thanks to the fantastic efforts of NHS staff, nine out of 10 people were seen within four hours.
"Scotland's core A&Es have been the best-performing in the UK for more than three years.
"This is partly due to our focus on ensuring that once people arrive into A&E, they can be admitted or transferred in a timely way.
"The winter weather had a clear impact on our NHS earlier this year but these figures show health boards recovering and we'll continue to support them to go further."
Performance for core sites for the week ending May 27 was 92.3%, with 28,521 attending A&E in Scotland.
Labour's health spokesman, Anas Sarwar, said: "It is disgraceful that another month passes and another target is missed and it shows our accident and emergency wards are at breaking point under the SNP.
"Our nurses and doctors do tremendous work, but the reality is they have been left overworked, understaffed and under-resourced by an SNP government that is focused on nationalism instead of the NHS."
Liberal Democrat health spokesman Alex Cole-Hamilton said: "The Health Secretary has been blaming long waits on the Beast from the East but we're now three months on, so what will she blame this latest downturn on?
"It's time she took responsibility and eased the strain on our hardworking health professionals, who have nowhere near the support and resources they need."