Aberdeen Fans "Pepper Sprayed" By Police
4 August 2017, 15:28 | Updated: 4 August 2017, 15:34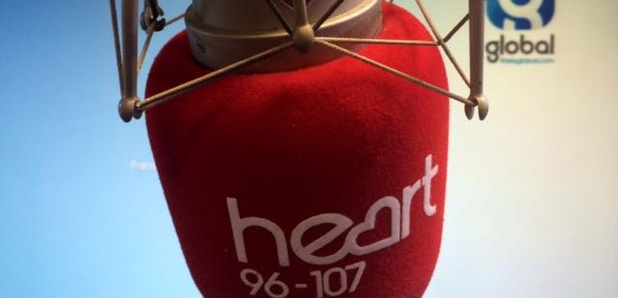 Aberdeen FC have launched an investigation into incidents involving their fans after reports that riot police used pepper spray to separate rival supporters following the club's Europa League defeat in Cyprus.
A video on social media appears to show some visiting fans clashing with stewards in the stand after the 2-0 defeat against Apollon Limassol at the AEK Arena.
Another media report claimed riot police used pepper spray to keep fans of both clubs apart after the match.
A statement on Aberdeen's official website read: "Following incidents at the end of this evening's match in Larnaca, the club can confirm it has commenced dialogue with the stadium operators, Apollon Limassol and the authorities.
"As part of this, the club has requested that CCTV footage is interrogated in order to assist matters.
"The club will not be making any further comment until the conclusion of this comprehensive investigation."
Flares were lit early in the second half in the home section, with one thrown and landing inside the goal behind Aberdeen goalkeeper Joe Lewis.
Television images caught Swiss referee Stephan Klossner telling an official that he would abandon the match if the behaviour did not cease, but it later calmed down.
Aberdeen manager Derek McInnes criticised the actions of the stewards towards the club's fans.
He told BBC Radio Scotland: "I have not spoken to Joe about it but you could see it was a difficult situation with the smoke covering that whole area.
"It is ridiculous behaviour, that we have to deal with that.
"It didn't help the flow of the game in the second half but I don't think he was damaged, I don't think it affected him too much.
"We expected it to be a wee bit volatile and plenty of passion from the side, but it did boil over at times.
"I am hearing our fans got treated terribly as well by the stewards here, steaming in with flares and tear gas and everything else to defuse the situation.
"I didn't get to see it but I am hearing it second hand and you've seen some of the stuff that was going on, things getting thrown on to the pitch, people spitting into the dugout, flares getting thrown on - that's when you should have seen the stewards being more visible, not treating our fans the way they did."
Aberdeen exited the Europa League qualifiers with the 3-2 aggregate loss.