Acting Chief wants politicians to keep out of policing
3 December 2017, 11:15 | Updated: 3 December 2017, 11:31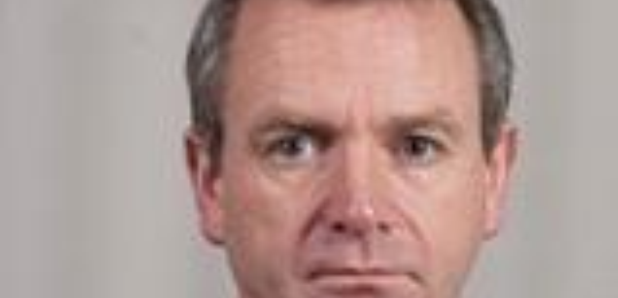 The acting head of Scotland's troubled police force has called for policing to return to being an "apolitical public service" with less political interference.
Deputy Chief Constable Iain Livingstone said it can make it difficult for officers if policing is "moved around as a political issue" and said he would like to see it taken out of the constant political debate.
Mr Livingstone postponed retirement to take over leadership of Police Scotland in September while allegations of gross misconduct against Chief Constable Phil Gormley are investigated, and the force has since been hit by the loss of some of its most senior officers.
Assistant Chief Constable Bernard Higgins was one of four officers suspended last month as part of a probe into criminal and misconduct allegations which involved a further two officers being placed on restricted duties.
Mr Livingstone said officers did not anticipate the intensity of scrutiny that has come since the creation of the single force, but that it has led to greater accountability.
But he called for policing to be treated as apolitical.
He told Scotland on Sunday: "It would be helpful if issues around government policy and the political debate that goes on in Scotland, if policing wasn't part of that.
"That's what at times makes it difficult for senior officers and operational officers and staff, if policing gets moved around as a political issue. Core policing in its essence is apolitical."
On the issue of armed policing he said: "Parliament should have an interest in armed policing.
"But the practice of armed officers in Scotland is almost identical to the practice in England and Wales, yet I can't remember the last time there was a debate on armed policing in Westminster.
"I would like to take policing out of the constant political debate and discussion and go back to policing as an apolitical public service based on human rights."
Mr Livingstone also said he hopes the new chair of the Scottish Police Authority (SPA) Susan Deacon, who starts on Monday, will help raise the profile of the organisation, which is charged with holding the police force to account.
In a separate interview with the Scottish Sun on Sunday, Mr Livingstone welcomed the whistleblowing culture.
He said: "It is cultural, right across Scotland. Officers and staff are more likely to raise a concern and be more challenging of behaviour. It's happening all over - politics, the NHS. It's a cultural issue to be welcomed."
He added: "The level of scrutiny and political oversight is now far greater. It's been a bright light shone on policing."
On Wednesday Justice Secretary Michael Matheson insisted the public can have confidence in Police Scotland despite the force facing a ''challenging set of circumstances".
In a statement to MSPs on leadership and performance at the force, Mr Matheson said Police Scotland continues to provide an ''excellent local service to communities that I believe is the match of policing anywhere in the world''.
Mr Higgins, who was the head of armed policing in Scotland, and Mr Gormley deny any wrongdoing.
Mr Matheson stressed the investigations process must be allowed to continue.