Additional support needs teacher-pupils ratio unacceptable
18 April 2018, 06:41 | Updated: 18 April 2018, 08:15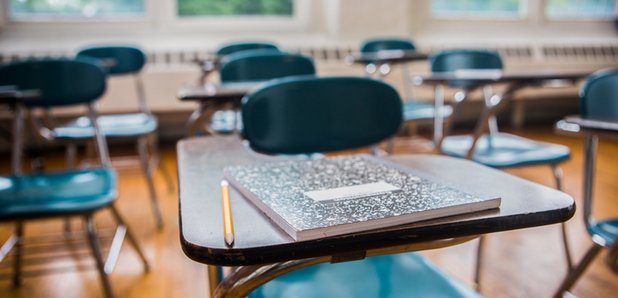 Each additional support needs (ASN) teacher in Scotland supports an average of 55 pupils, according to new figures.
Analysis by the Scottish Greens shows the ratio of the specialist teachers to pupils has trebled since 2010 when each teacher was responsible for 18 pupils on average.
The ratio is at its worst level since new laws ensuring support came in 2010, through a combination of falling teacher numbers and a vast increase in students with additional needs.
The party's education spokesman Ross Greer said this means additional needs pupils are "not receiving the support they need".
Latest figures from Education Secretary John Swinney in response to Green questions show ASN teacher numbers fell to 3,358 in 2017, the fifth annual drop in a row.
In the same period, pupils with additional needs have increased by more than 65,000 to 183,491.
The number of ASN teachers is down by more than 500 from 2010 and has fallen by 101 from 2016.
Mr Greer said: "Pupils with additional needs are not receiving the support they need to succeed at school because the staff required simply are not there.
"The Scottish Government needs to get to grips with this failure and increase funding to our schools.
"It is completely unacceptable to see the number of specialist additional support needs teachers decline year-on-year while the number of pupils being identified with additional needs increases.
"Losing over a hundred full-time-equivalent staff in the last year is a disaster."
He called on the government to "transform" the funding given to local councils, so they can address the issue.
Local authorities spent £5.07 billion on education in the most recent financial year, with £610 million spent on additional support for learning - representing a 2.3% increase in real terms.
A Scottish Government spokeswoman said: " Children and young people should learn in the environment which best suits their needs and there are a range of provisions in place in Scotland to ensure this is the case.
"Now that 95% of children with additional support needs are educated in mainstream schools, all teachers provide support to pupils with additional support needs, not just 'support for learning' teachers.
"To single out support for learning teachers is inaccurate.
"We remain committed to maintaining teacher numbers nationally and ensuring that we have the right number of teachers, with the right skills, in the right places, to educate our young people."
A Cosla spokesman said: "We ensure that children and families are supported by professionals as and when this is required.
"However, we are delivering services in a context of cuts to local authority budgets and all services are feeling the pinch.
"We will continue to prioritise children and young people services, and will continue to deliver excellent services within our budgets."