A&E monthly waiting-times performance at worst level on record in December
6 February 2018, 12:16 | Updated: 6 February 2018, 12:17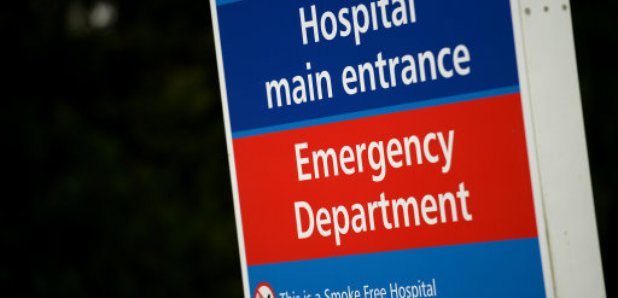 A&E performance against waiting times hit its lowest figure on record in December, official figures have shown.
The most recent monthly statistics showed 85.1% of the 141,988 patients attending A&E services were admitted, transferred or discharged within the four-hour target.
This is the lowest since the Scottish Government's target of 95% was set in 2007.
A total of 3,301 (2.5%) patients waited for more than eight hours while 817 (0.6%) waited for more than 12.
However, weekly A&E figures continue to show an improvement in waiting-time performance.
For emergency departments for the week ending January 28, 89.7% of patients were seen within the target time.
This is up for the third week running from a low of 77% but down from 92.5% in the same period last year.
Health Secretary Shona Robison said: "It is positive news that, for the third week in a row, A&E waiting-times are improving across Scotland and nine out of ten people were admitted, discharged or transferred within four hours.
"Flu-like illness has hit hospitals hard this winter and the flu rate is still four times higher than the same period last year.
"I'd urge anyone eligible for the free flu vaccine to take advantage as it's quick, easy and the best protection against flu.
"Figures today also show that Scotland's core A&E departments have outperformed the UK for nearly three years and I'd like to thank staff right across Scotland's health and social care systems for their consistent hard work, all year round."