A&E waiting times improve but still below target
30 January 2018, 12:27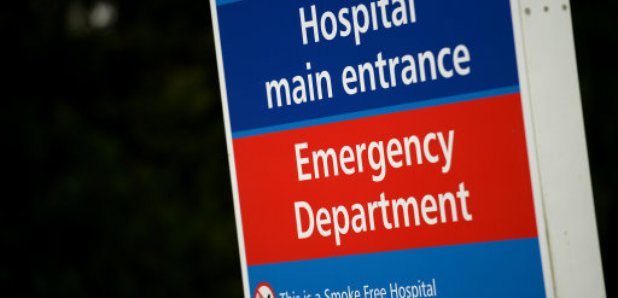 Health Secretary Shona Robison has praised the continued hard work of NHS staff as new figures showed improved waiting times at hospital accident and emergency departments.
Although there was a slight increase in the number of people visiting A&E, official statistics showed in the week ending January 21, 86.6% of patients were dealt with within the four hour target time.
That is below the Scottish Government target of having 95% of patients seen and either admitted, transferred or discharged within four hours - but is up from 85.8% the previous week and from 77.9% in the first week of January.
In that week alone 470 people spent more than 12 hours in A&E, while more than 1,400 were there for over eight hours.
The latest figures showed in the third week of January 445 people - 1.9% of patients - took over eight hours to be admitted or discharged, while 95 (0.4%) had to wait more than 12 hours.
Emergency department staff dealt with 22,963 attendances in the week ending January 21, 80 more than the previous week but down on the 25,280 patients who came to A&E in the first week of 2018.
Ms Robison said: "I welcome these improvements in A&E waiting times, which are due to the continued hard work and dedication of staff right across health and social care system. We will continue to work with health boards to monitor performance closely.
"Flu-like illness in Scotland have decreased slightly and that has helped ease the pressures on A&E, but rates are still around five times higher than same week last year.
"With a few months left of winter, I am sure there will still be challenges ahead. I'd again urge people who are eligible for the free flu vaccine to take up the offer - it's not too late and it is still the best way to protect yourself from the most common strain of the virus."
Liberal Democrat health spokesman Alex Cole-Hamilton said the waiting times in A&E departments were worse than they had been last winter, with 92.7% of patients dealt with in four hours in the same week of 2017.
He said: "Our A&E services are under increasing pressure with thousands of patients waiting hours for treatment and care.
"NHS staff are working immensely hard but there is only so much we can ask of them. The onus is on Scottish Government ministers to ensure they have the resources they need to do their jobs."