A&E waiting times performance improves, despite the Beast From The East
13 March 2018, 12:21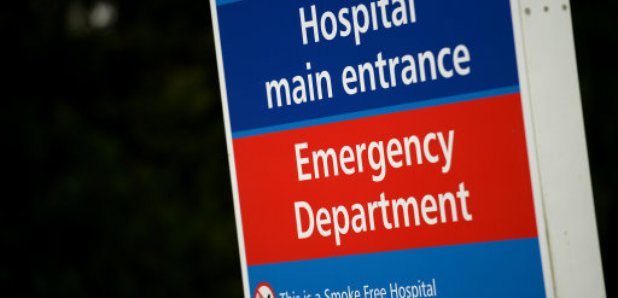 Accident and emergency staff in Scotland treated almost nine out of 10 patients within the target time in the week that the Beast From The East hit Scotland.
While parts of the country were issues with red weather alerts due to the severe weather and snow, figures showed that in the week ending March 4 88.5% of A&E patients were seen and either admitted, transferred or discharged within four hours.
That still falls below the Scottish Government target of having 95% of cases dealt with in this time.
But Health Secretary Shona Robison praised staff who had worked "tirelessly" during the spell of extreme winter weather.
She stated: "In the face of the red weather warning, NHS staff worked tirelessly to ensure A&E departments continued to run with almost nine out of 10 patients admitted, discharged or transferred within the four-hour target.
"This was a tremendous effort and thanks to staff across the NHS who have experienced their busiest winter in a decade and continue to go the extra mile to give people the care they need."
Despite the bad weather, performance against A&E waiting times was up from the previous week, when 87.5% of cases were dealt with in four hours.
In the week ending March 4 A&E staff across Scotland dealt with 21,776 patients, with 304 having to wait more than eight hours and 69 waiting longer than 12 hours.
Ms Robison said: "Weekly fluctuations are part of the pattern as winter pressures impact the NHS across Scotland.
"Hospitals saw incredible pressures this week with staff struggling to get in or out of work and patients unable to get home, and this level of disruption will take time to recover.
"However our A&E departments are still the best performing in the UK, as they have been for the past three years, thanks to our record investment and increased levels of staffing into our hospitals."