Air France Jet Forced To Stop In Scotland
16 July 2017, 07:41 | Updated: 16 July 2017, 07:42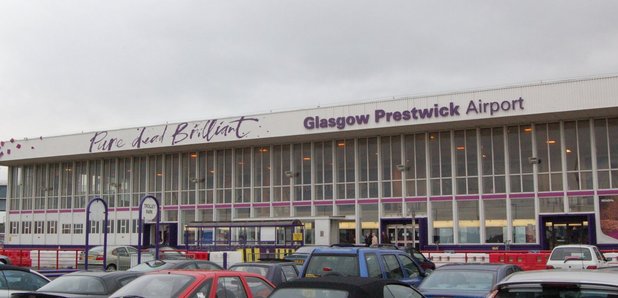 A transatlantic flight had to make an emergency stop near Glasgow after a fire alarm went off on board.
The Air France passenger jet from Paris Charles de Gaulle to Vancouver, Canada, was diverted to Glasgow Prestwick, where it landed normally at around 1.10pm on Saturday.
It is understood a fire alarm went off on the aircraft, forcing crews to make the unscheduled stop.
In a statement, Air France said: "Air France confirms that flight AF374 operating from Paris CDG to Vancouver on 15 July, 2017, was diverted to Glasgow Prestwick where it landed normally.
"Following the appearance of a slight smell of burning on board, the cabin crew, trained for this kind of situation, took the necessary precaution and diverted to the closest airport."
Flight tracking data shows the aircraft had passed Stornoway on the Isle of Lewis before looping back round to land at the South Ayrshire airport.
Around 300 passengers were travelling on the Boeing 777-200 at the time.
It's understood another plane was sent to take them back to Charles de Gaulle.