Airports open despite 'challenging' weather conditions
2 March 2018, 16:43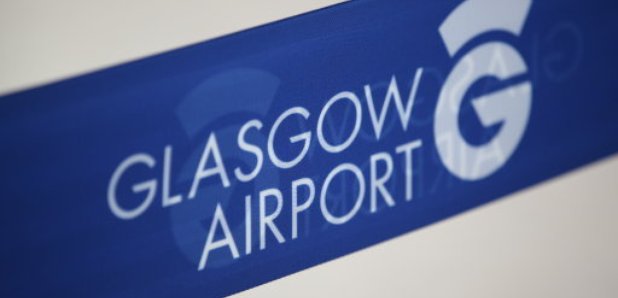 Scotland's main airports were open and operating amid "challenging" conditions on Friday, although a number of flights remained subject to delays and cancellations.
Glasgow Airport, which was forced to close on Wednesday due to the weather, said its staff had worked continuously overnight to clear the runway and surrounding areas after the worst snowfall it has ever experienced.

Edinburgh Airport deployed 4x4 vehicles to ensure vital staff could get to the airport. It said it had got about a third of its flights in the air and was looking to run a full schedule on Saturday.

EasyJet and Ryanair cancelled operations on Friday at the base in the Scottish capital, with easyJet also halting all flights to and from Glasgow for the rest of the day, as yellow weather warnings for snow remained in place.

Glasgow Airport advised passengers over Twitter: "Our teams have worked tirelessly to overcome what has been the worst snowfall in our history.

"We're currently operational, however, there are a large number of delays and cancellations. Please check the status of your flight with your airline before travelling to the airport."

A spokesman said the extreme conditions over the last three days have seen the airport experience record levels of snow.

"Airport staff have worked continuously through the night to clear the runway, wider airfield and passenger walkways," he said.

Edinburgh Airport said at lunchtime that it had flown 31% of its schedule on Friday. It was expecting to have departures up to almost 9pm.

An airport spokesman said: "Our expectation is that airlines will run full schedule tomorrow and we continue to work hard to make that possible. We will be snow clearing throughout.

"We remind passengers that both easyJet and Ryanair have cancelled operations for today.

"Any passengers whose flights have been cancelled should not come to the airport. It is important that passengers only travel to the airport if their airline confirms their flight is flying.

"Today remains challenging and there will be disruption."

Glasgow Prestwick Airport said it has been "completely operational" all week, despite the conditions brought on by the so-called "beast from the east" weather front.

One of its roles included taking an anticipated 20 diverted flights and more than 3,000 displaced travellers since Wednesday, some from as far afield as Dubai.

Operations director Jules Matteoni said: "We are one of the few airports in the UK to have remained open during this exceptional period of adverse weather.

"Our location means that we have an excellent weather record and we play an important role whenever other airports are closed.

"It's been an extremely busy couple of days but the whole team has worked hard to handle additional passengers and the challenges which a high number of diversions can present."