Alesha's family want to 'make her dream come true'
24 July 2018, 16:40 | Updated: 24 July 2018, 16:43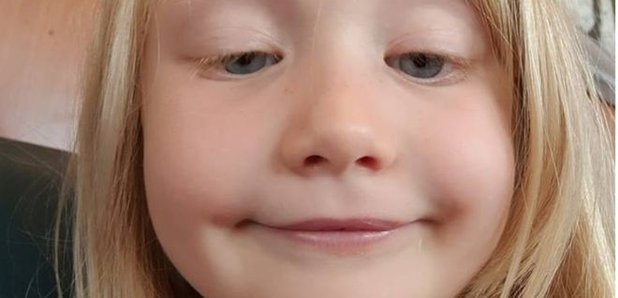 The family of a six-year-old girl who was killed on holiday have released a video of her to "make her dream come true" of becoming a YouTube star.
Alesha MacPhail was staying with relatives on the Isle of Bute, in the Firth of Clyde, at the start of the summer break when she was found dead.
After her funeral on Saturday, her family have released a video of Alesha on social media and said she wanted to be a vlogger.
In the video the six-year-old talks about pasta and shows a book with recipes.
It has had more than 16,500 views since being posted on Monday.
A YouTube channel set up in her name uploaded the video with the message: "She was a bright Star in our lifes and everyone who ever met her and she had Big Dreams too and the biggest dream she had was to be a famous Youtuber and this dream was definitely not out of her reach.
"As a Final Farewell until we her meet again Me and My Family would ask you to make her dream come true by sharing this video and subscribing or leaving some Thumbs up and Comments in the section below for her.
"Once again we would like to thank every single person for their support we are so grateful to every single one of you.
"Rest in Peace Alesha Lots of love Dad, Toni, Granny, Granda, Uncle Calum & Scott , Granny Josie and Grandpa."
Alesha's mother Genie Lochrane also shared a link to the video and wrote: "Alesha always wanted to be a youtube blogger and now unfortunately my darling baby girl will no longer be able to become a youtube blogger so I ask for the power or everyone to share this video as far as it can go and her dream come true for her lets have Alesha remembered for who she actually was and what she was like on daily basis rather than the horrible tragedy of her been taking from us so please like share and also click on the video like and subscribe on youtube too thank so much."
At her funeral in Coatbridge, North Lanarkshire, on Saturday, family and friends wore pink as emotional tributes were read by people close to her.
A 16-year-old boy has been charged with rape and murder following the discovery of Alesha's body in woodland on July 2.