Amazon offers delivery charge refund for 'misleading' fees
27 February 2018, 13:19 | Updated: 27 February 2018, 13:20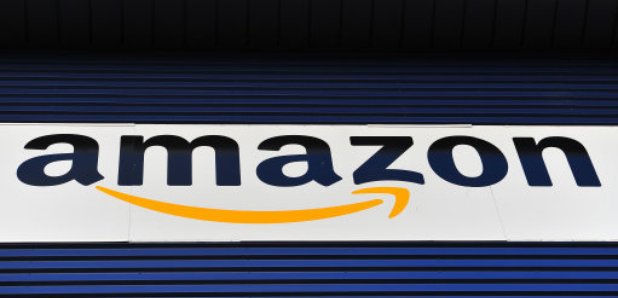 A representative from Amazon has said customers should get in touch if they feel they have been misled over delivery charges.
Lesley Smith, Amazon's UK and Ireland director of public policy, said sellers on the firm's marketplace should not advertise free UK-wide delivery then subsequently charge a fee.

She was giving evidence to a Westminster committee on delivery charges in Scotland which heard online shoppers in the Highlands and Islands pay on average 30% more to have items delivered than elsewhere in the UK, rising to 50% for some.

Committee convener Pete Wishart questioned Ms Smith on Amazon marketplace customers initially being offered free UK-wide delivery only to have charges added before purchase.

Ms Smith said: "Customers will always see that before they get to the buying decision.

"I accept it is totally misleading to have two things on the same page and where it is at all possible to do so we intervene and we stop them doing that.

She added: "If they have advertised free delivery they have got to offer free delivery."

Mr Wishart asked if customers in this situation could be in line for refunds and Ms Smith said in the initial 24 hours they would be urged to contact the seller directly for a refund, after which Amazon would take on the complaint.

She said: "They will be refunded if they have been misled."

Conservative MP John Lamont asked if the witnesses agreed it is "just not fair" for people living in certain parts of Scotland to be paying more excessive charges.

She said: "I think excessive charges are of course unfair. I think there is a difference between what is excessive and what is a small business to trying to cover the cost."

Ms Smith added Amazon does not charge on a regional basis and offers to deliver on the behalf of smaller sellers to avoid excessive charges.

The Scottish Affairs Committee also heard from Mike Pitt of eBay who said his firm "shared the frustrations" of people affected by delivery charges in the Highlands and islands and called for those involved to work towards a joint solution.

He said sellers are allowed to impose surcharges on a "special delivery areas" which include postcodes in the Highlands and islands as well as the Isle of Wight and Isle of Man.

He said this is to enable sellers to pass on the charge from carriers and the Highlands and islands on average pays 5% more than the UK as a whole.

Mr Pitt said eBay encourages sellers to offer free shipping by offering listing discounts and ratings boosts and can take action against sellers who impose further delivery charges once a sale has been agreed.

Nina Ballantyne of Citizens Advice Scotland told the committee Highlands and Islands residents had on average been asked to pay 30% more than elsewhere in mainland Britain, rising to 50% in some cases.