Appeal Over Undercover Policing Inquiry
30 June 2016, 08:11 | Updated: 30 June 2016, 08:13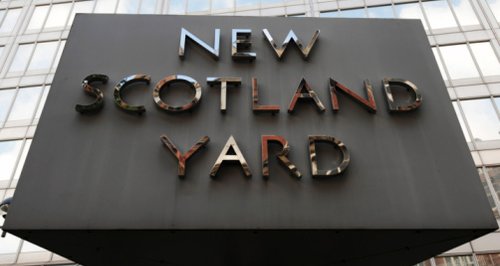 The Scottish Government should set up its own inquiry into undercover policing if its request for Scotland to be included in a UK-wide probe is refused, according to Labour MSP Neil Findlay.
Mr Findlay will raise the issue during a members' debate at Holyrood on Thursday.
The Pitchford Inquiry, established by Home Secretary Theresa May, is looking at undercover police operations in England and Wales dating back to 1968, but its remit does not extend to -Scotland.
Mr Findlay said that a growing number of Scottish citizens have been identified as being involved in undercover policing scandals involving the national public order intelligence unit and the special demonstration squad of the Metropolitan Police, either as victims or officers working on cases.
He said the units operated in Scotland, keeping political, environmental, trade union and other activists under surveillance using "unethical and often illegal methods''.
Mr Findlay said:"`The Scottish Government has written to Theresa May asking for Pitchford to be opened up to Scotland - if that is rejected, then we must have a separate Scottish inquiry.
"This position is supported by MSPs from the Labour, Green, Lib Dem and Conservative parties and SNP MPs at Westminster.
"We cannot have it that Scotland and Scottish victims are the only people across the mainland UK not to have access to justice through such an inquiry.''
A Scottish Government spokeswoman said: "Discussions concerning extending the Pitchford inquiry to cover the activities of the Metropolitan Police units in Scotland are ongoing.
2Where evidence shows that undercover officers in Metropolitan Police units were active in Scotland, then ministers are of the view that the inquiry should be able to follow that line of investigation in order for the full picture to be revealed.
"The most effective way to deal with these matters would be for the Home Secretary to extend the remit of the Pitchford inquiry to cover activities of the Metropolitan Police in Scotland
"The narrower approach currently being pursued risks doing a disservice to people in Scotland affected by the activities of a force which falls under the oversight of the Home Office.''
A Home Office spokeswoman said: "The Pitchford Inquiry's terms of reference specify it should specifically consider undercover police operations conducted by English and Wales police forces.
"The inquiry has an independent status under the Inquiries Act 2005 and it is for them to consider evidence against the terms of reference.''