Arctic conditions could cause travel and power disruption
15 January 2018, 05:43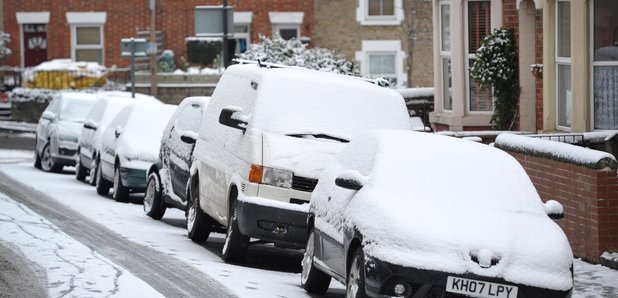 Arctic wind lurking off the UK's shores will threaten travel plans and power supplies when it streaks across the country on Monday.
Forecasters have issued snow and ice weather warnings for Scotland and Northern Ireland as the icy front advances from the Atlantic at the start of the week.
Mild conditions of around 10C on Monday morning will disguise the bitter weather expected to swallow the country later in the day.
The yellow Met Office alert kicks in at 6pm, signalling three days of "frequent and heavy hail and snow showers" across much of the two countries.
It continues: "Travel delays on roads are possible, with a small chance of cancellations to public transport.
"There is a small chance that power cuts will occur and other services, such as mobile phone coverage, may be affected."
Snow will be dumped up to 10cm deep in higher parts of Scotland and Northern Ireland and between 2cm and 5cm elsewhere, according to the forecaster.
England and Wales will not be spared the downturn and are expected to be lashed by punishing gusts which could reach gale-force in some areas.
Met Office forecaster Matt Box said: "A cold front will come down on Monday and it will herald the arrival of polar maritime air mass across the UK and, that being a cold air mass, temperatures are going to feel a lot colder.
"It is also going to be accompanied by some cold winds as well, gale-force winds at time across the south, mainly coastal sites and exposed hills.
"There are going to be some blustery snow showers moving in from the west and bringing snow across Scotland at first."
By Tuesday the snow will have begun to reach the north of England and Wales, potentially moving further south for a time and leaving between 1cm and 2cm, he added.
Temperatures are not expected to escape single figures until the cold spell clears towards the end of the week, dipping towards freezing in Scotland on Tuesday.