Arrest After Lorry Overturns On FRB
15 March 2017, 11:13 | Updated: 15 March 2017, 11:15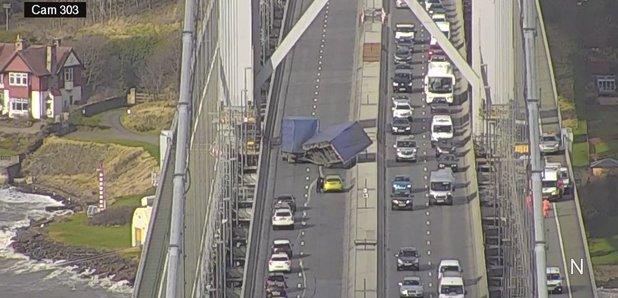 A man has been charged with dangerous driving after a lorry overturned on the Forth Road Bridge.
The bridge was closed in both directions for about three and a half hours until the vehicle was safely recovered.
The lorry was blown on to its side on the northbound carriageway at about 2.45pm on Tuesday.
The bridge was closed to high-sided vehicles due to high winds at 11.20am. It later reopened to traffic at about 6.30pm.
Police Scotland said a 56-year-old man is expected to appear at Dunfermline Sheriff Court in connection with the incident.