Attempted Murder Linked To Building Fire
6 July 2017, 07:16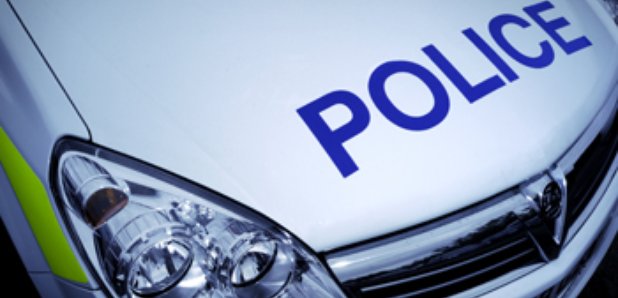 An attempted murder is being linked to a fire that destroyed a building in South Lanarkshire.
Police were called to reports of a disturbance, an explosion and a fire in Hall Street, New Stevenson, at around 11.40pm on Tuesday.
Officers found the building well alight and a short time later a 38-year-old man arrived in a white van at Monklands District General Hospital for treatment to stab wounds and burn injuries.
He has since been transferred to another hospital where staff describe his condition as serious.
Police believe the 38-year-old had been at the scene of the fire with another man and had been chased by the driver of a light-coloured car from Hall Street into Stevenson Street where he was attacked with a weapon.
The building, which has been destroyed, is thought to have been used for "some sort of criminal activity'', police believe.
Detective Superintendent Kenny Graham said: "From our enquiries so far we understand that there was an explosion in the building followed by a significant fire which subsequently destroyed it.
"We know that at least two men were seen going into the building and, following the explosion, two men left the building just prior to it going up in flames. One of those two is believed the injured man who a short time later went to the hospital.
"The injured man is then chased by the driver of a light-coloured car from Hall Street into Stevenson Street where it is reported that a man (possibly the same one) was chased by another man brandishing a weapon.
"The car then made off along Stevenson Street towards Holytown.
"Officers have been in the area all day checking CCTV and a number of people have come forward to police already and their information has been very helpful, however, we are still keen to hear from anyone else who was in the vicinity between 11.30pm and midnight, who may have seen the car, the man with the weapon or indeed any information that will assist our enquiry.
"Whilst we have not yet had access to the building, we believe that there has been some sort of criminal activity taking place there and that the attack on the man and the fire was linked to that. We do not consider this to be a random attack.
"We believe at this time that the injured man got his burns as a result of the fire/explosion.''