Bailey Gwynne Reviewer Asks For Public Help
14 June 2016, 11:08 | Updated: 14 June 2016, 11:10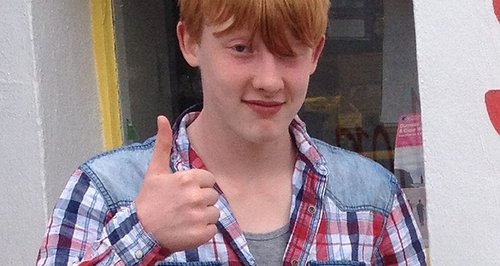 The independent reviewer looking into the circumstances surrounding the death of schoolboy Bailey Gwynne has issued a public call for "relevant information''.
The 16-year-old was fatally stabbed at Cults Academy in Aberdeen on October 28 last year.
His killer, a 16-year-old youth who cannot be named for legal reasons, was locked up for nine years earlier this year after a jury found him guilty of culpable homicide and carrying weapons.
Following the verdict, Aberdeen City Council, Police Scotland and NHS Grampian commissioned an independent review into the schoolboy's death to identify any lessons that can be learned.
Andrew Lowe, the man leading the multi-agency probe, has now issued a public call for information.
He said he will be available to speak with anyone who has relevant information to offer the review and can meet them on Tuesday June 21 in the centre of Aberdeen. Meeting slots will be allocated on a first-come, first served basis.
The reviewer, who was appointed in March and is chair of child and adult protection for Renfrewshire, is interested in any information people may have on both the circumstances surrounding Bailey's death and any lessons that might be learned by the agencies which commissioned the review.
Its terms of reference were set in April and include establishing the relationship prior to the stabbing between Bailey and the boy who killed him.
The review will identify any necessary changes and developments needed within the current youth justice system in Aberdeen and share the report with the Scottish Government to determine if there are ''wider issues for the whole of Scotland''.
It will also develop a timeline showing the historical involvement with the killer by various agencies.
The findings of the review are expected to be published in September.
People with information are asked to email Mr Lowe on AndrewLowe@aberdeencity.gcsx.gov.uk by 10am on Monday June 20, stating their name, phone number, address and nature of their information in one or two sentences.
Anyone unable to attend on June 21 should email and they will be invited to submit their information in writing.