Bakers Battle For Prize Pie
15 November 2017, 15:35 | Updated: 15 November 2017, 15:38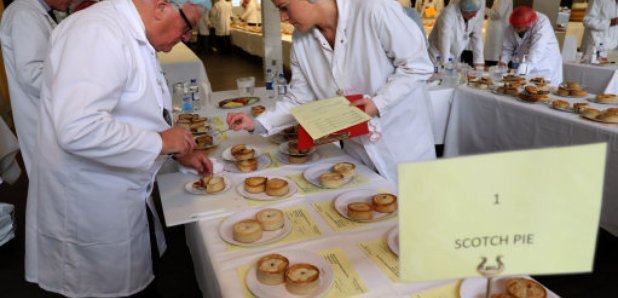 Butchers and bakers have put their best products to the test as judging took place for the 19th annual World Scotch Pie Championships.
Hundreds of entries were on display in Dunfermline on Wednesday with 50 expert judges checking the look, smell and taste of the pies.
Despite the title, the competition also has awards for the best steak pies, sausage rolls, vegetarian savouries and even apple pies.
Craig McPhie, president of Scottish Bakers, which manages the competition, said: "I have never seen so many fantastic looking pies in one place at one time.
"The title of World Scotch Pie Champion is highly sought after and this year I am looking forward to seeing for myself some of the best products on the market today and to finding out in January who the judges pick out as having produced something that I know will be world class."
Brownings the Bakers from Kilmarnock took the 2017 top prize in January, with the 2018 award to be handed out at a gala lunch early next year.
Head judge Ian Nelson said: "My panel of 50 professional judges have been impressed with the quality of the entries this year and it's been hard to select stand-out products from a great crop of submissions but we think we have risen to the challenge and have some worthy winners."